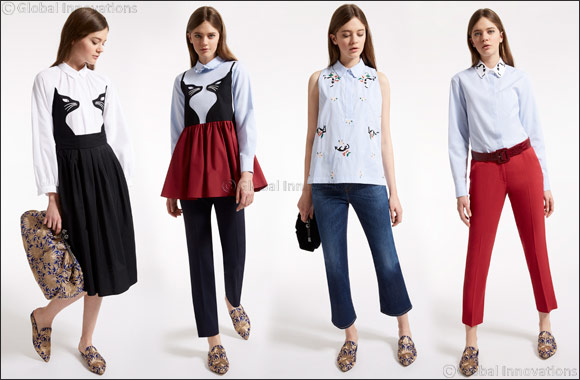 Dubai, UAE, June 13, 2017: Peeking over hems and popping over collars, Weekend Max Mara's Chatmise collection is an ode to its favorite feline friends. Mysterious and agile, this refined and elegant animal is the quintessential tribute to the luxury of time. That's why this subtle animal has been the subject of women's admiration for generations, and why Weekend Max Mara chose him to star in its newest capsule collection.
The Chatmise collection is made up of seven similar but separate pieces in white, blue chambray and bordeaux colours, each with a different approach to the mischievous campaign star. Realized with cotton poplin in a range of fits and sensibilities, embroidery and appliqué touches provide just the right romantic detailing to complete this winsome line.
This playful, lazy, noble icon catches the feeling of the perfect Weekend Max Mara: relaxing stylish, easy and languid. The collection will be available at Weekend Max Mara stores starting from June 2017.