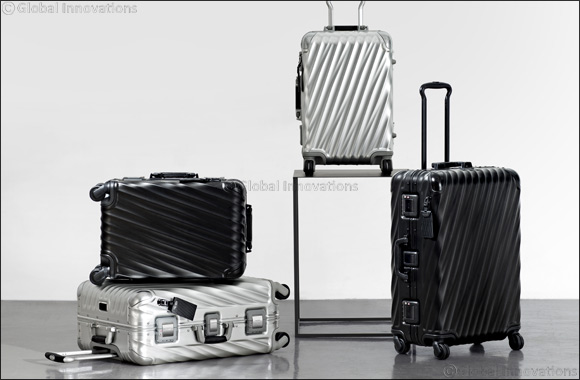 It doesn't matter how you get there. What's important is that you go.
Dubai, UAE, May 17, 2017: In Q4 2016 TUMI, the leading international brand of premium travel, business and lifestyle accessories, launched 19 Degree, the brand's first-ever aluminum luggage collection. A masterful combination of form following function, 19 Degree, the pinnacle of travel gear; an element of luxury and innovation elevates not only your journey, but who you are.
To coincide with the product launch TUMI released a global campaign geared towards "The Modern Explorer" – appreciators of craft and design who are always looking to be inspired and explore something new. TUMI posed the question, what is your perfect journey and sent a unique cross section of respected individuals on them.
In 2017 TUMI is building on this unique group of influencers, and journeys, from the inspiring 2016 cast by weaving in the following creatives:
Linda Rodin – Style icon and beauty entrepreneur goes back to Sicily, the place that inspired her own skin care line, Rodin, and sparked the face-oil trend
CL – Recently named one of Business of Fashions 500 most influential people. CL, a K-Pop phenom and muse to many fashion designers travels to the Blue City to seek inspiration
Alex Atala - A two-Michelin Star Chef whose restaurant was rated 4th best restaurant in the world
Russell Westbrook - An American professional basketball player who is known on the court for his skills and off the court for his style
2016 Cast
Lewis Hamilton – Three-time Formula One World Champion
Nick Fouquet – CFDA Designer and LA-based celebrity hat maker
Camille Rowe – French/American model
Mark Gonzales - Pro-skateboarder (pioneered street skateboarding)
Sunny Wang- Actor, Model, and Philanthropist
The Journey campaign focuses on the individualized perfect journeys of various respected influencers of their trades; all of which have their own destination in mind. The campaign will run globally on various social channels, including Facebook and Instagram, OOH and Digital.
"This campaign explores elevating yourself as an individual. We're following a cross section of fascinating individuals to understand what moves them, by taking us on their perfect journey," said Heather Gorman, VP of Marketing at Tumi. "Every journey is different, every film looks and feels different, should be different. These journey's challenge, inspire, ground, liberate us to continue pursuing life."