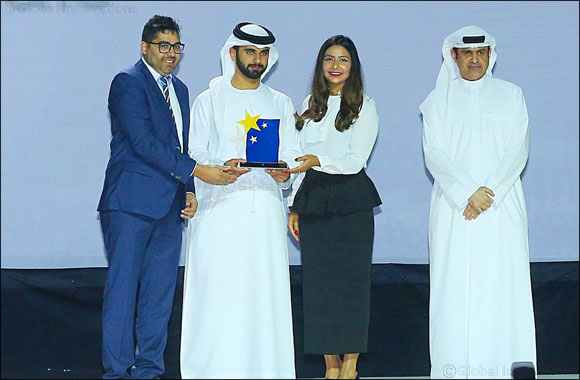 Dubai, UAE, 4 May 2017– La Moda Sunglasses, the luxury sunglasses retail chain from Pure Gold Group, was awarded the 'Best Performing Brand in Opticals Business Category' in Dubai Service Excellence Scheme awards by the Dubai Economic Department. The brand was selected for its excellent customer service. La Moda Sunglasses was selected as the #1 service provider from all eyewear organizations in Dubai.
On receiving the award, Amran Iqbal, CEO of La Moda Sunglasses says, "We have always made quality and customer service our top priority and we are proud to win the DSES award for the best performing optical brand in Dubai. We will continue to pursue excellence in all aspects of our operation."
The fastest growing sunglasses retailer in the GCC, La Moda Sunglasses currently has 21 stores in the region and displays stylish sunglasses from brands such as Prada, Giorgio Armani, Chloe, Roberto Cavalli and Versace.
"The Dubai Service Excellence awards is a benchmark for quality and premium service in the retail industry and it is an important initiative that encourages retailers to adhere to world-class practices and strengthen Dubai's position as a shopping destination." Iqbal added.
This recognition was in addition to the award received in 2012 for 'Best Service Performance Brand' and "Best Service Performance Outlet" in 2015 DSES Awards.