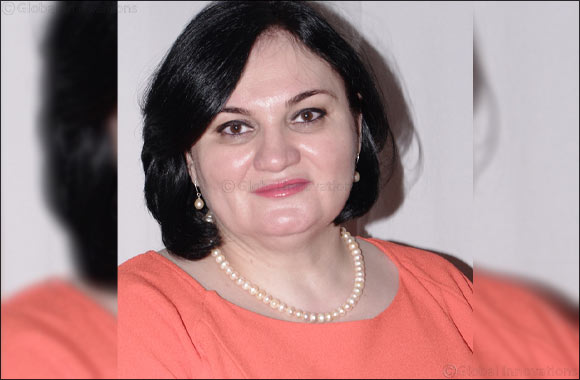 Olimpia Carmen
Head of Laser and Skin Care at wellbeingmedicalcentre.com
with vast expertise in Anti-Aging & Cosmetology
(wellbeingmedicalcentre.com)
Best and latest Anti-Ageing treatments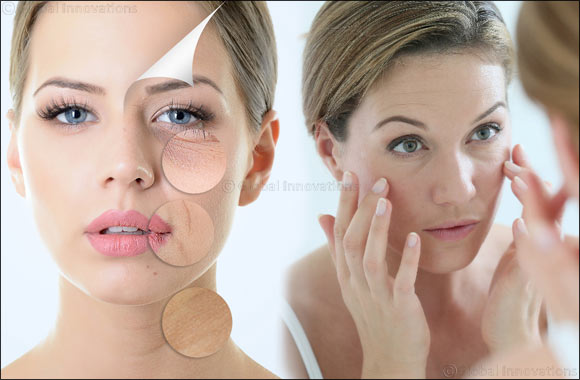 1) What are the latest ways we can shave off years from our appearance with minimal downtime. How has this revolutionized the cosmetic surgery industry?
Whether you're unhappy with some aging signs or you want a quick pick-me-up in time for an upcoming event, you don't have to go through a surgical face-lift, or injectables. You can have instant results, the kind that only ULTRAFORMER III can provide.
This is the latest Ultrasound (MMFU – Micro and Macro Focused Ultrasound) technology, a fast and non-invasive treatment, with no-downtime, that causes immediate skin tightening due to immediate tissue coagulation, technology that can waive years off your face in as little as 30 minutes. The Ultraformer III is the latest in the market, delivering focused ultrasound energy with precision causing coagulation guaranteeing positive clinical outcomes. ULTRAFORMER III performs face lifting, body contouring and fine wrinkle removal procedures.
2) With regards to ULTRAFORMER non-invasive face lifting. Please describe it, explain its technology and the results.
ULTRAFORMER III or MMFU technology is a non-invasive ultrasound which uses acoustic energy to heat the tissue in the targeted area, producing discrete points of coagulation at three different skin depths, resulting in an immediate skin tightening, up to 30% more tighten.
The basic idea behind MMFU is to use heat to trick the dermis, the deeper layer of skin, into thinking it's been injured so that it compensates by producing more collagen (the natural stuff your body produces, not the kind that's injected). The added benefit is that this treatment has no downtime and no recovery time.
Neocollagenesis takes place within 4 weeks as a result of the healing process caused by the tissue coagulation. The skin tightening and lifting can be noticed further more over a period of two to three months. Results are shown better on the soft areas of the neck, chin and face.
The treatment duration is around 30 to 60 minutes, depending on the area to be treated. This is an ideal treatment for a lunchtime break considering that there is no downtime at all and the patient can return to work immediately.
The results are visible immediately after the treatment but the final results are shown after 90 to 120 days after the treatment, results that would last for up to a year or more. The results depend of course from one person to another, the age, skin texture or patient's lifestyle.
ULTRAFORMER (HIFU system) is:
Safe, Non-surgical and non-invasive.
A revolutionary treatment using high-intensity focused ultrasound for face lifting and tightening.
Deliver into the deep skin and cause thermal coagulation
Can be used for various facial applications such as skin enhancement in the jawline, wrinkle elimination, skin laxity, pores, eyebrow lifting, cheek relaxation, augmentation and fold reduction.
3) Why is this considered a gold standard treatment?
Anti-aging is a daily routine, you don't get to a certain age and then get a face-lift, sais Olimpia Carmen, Laser & Skin Care Specialist (wellbeingmedicalcentre.com). Patients will come in for a consultation and say to me "I want to look natural, like myself" .Women who want to look younger without resorting to face-freezing injections or surgical facelift, can consider Ultraformer III, which is a gold standard non-invasive treatment without pain or scarring, with no downtime at all and instant visible results.
The idea is to look like your best self but still be yourself. This non-invasive treatment is part of a regular maintenance routine and it's best to start while in your 30s or 40s.
4) Besides this, what tips can you offer your patients or readers for looking and feeling at their best?
"Your skin reveals the story of your life", sais Olimpia Carmen (wellbeingmedicalcentre.com) Who advises women to do a monthly facial, stay out of the sun and use serums or regenerative creams.
Many women believe that the only way to look vibrant after 40 or 50 is through surgery, but today there are many other options. Many non-invasive procedures are available that can gently modify the problematic areas and help you avoid the knife while looking as young as you feel.
Keep in mind that miracle treatments do not exist and you cannot treat everything in one time, sometimes to achieve the desired results, the specialist needs to combine treatments and more than one sessions are required to achieve the best results.
1) Pick the right products
Overuse of products is the biggest mistake people make in their skincare.
The best creams target the water retention-hydration all day long, to avoid dehydration and to protect against UV rays. You also need to give time to the products to work. In the evening apply nourishing creams, to feed and replenish the skin over night. You have to know that only applying the most expensive cream is not enough for your skin.
2) Erase redness
This is a common skin condition often triggered by sun exposure, stress, spicy foods, or the hot UAE weather. It's more likely to develop with the age as well. Experts recommend the use of sensitive-skin products and treatment with GentleMax laser focusing on treating the problem.
3) Eliminate Problematic Spots
It's not uncommon in UAE for women over 35-40 to develop brownish spots on the forehead, cheeks or nose as a result of sun damage. The best treatment is Spectra laser which is the first FDA cleared treatment for sun spots or melasma.
4) Protect your skin from sun
Wear a broad-spectrum sunscreen that protects against both UVA and UVB rays with an SPF of 30 or higher and the most important part is to reapply it every two to three hours when you're outdoors.
5) Consider Glutathion
If you want a radiant and glowing skin, you may want to consider taking for a few months Glutathion supplement, which is a strong anti-oxidant with a detoxification effect for the body. This supplement is not for skin whitening and every person needs to check with his specialist before taking it.
6) Don't delay skin treatments
You can remove possible imperfection due to sun damage, aging, acne, dehydration or hormonal changes on time and improve the appearance of your skin.
7) Birth Control pills
If you are taking birth control pills, ask your gynecologist to prescribe the one with less estrogen concentration, because one of the side effects is the skin getting more photosensitive to the UV rays so unwanted spots may appear on your face.
8) Manage stress
Uncontrolled stress can make your skin more sensitive and trigger acne breakouts and other skin problems. Take steps to manage your stress and set reasonable limits, the results might be better than you expect.
9) Get Regular Sleep
Seven hours or more of sleep optimizes the natural secretion of human growth hormone which promotes cell turnover and collagen production leading to a natural gorgeous looking skin.
10) Drink plenty of water
Water prevents dehydration and leads which is the main cause of premature aging. Drink at least 8 glasses per day.
11) Vitamin C
It helps boost the body's production of collagen, a protein that maintains skin and other connective tissues.
12) Humidifier
Run a humidifier every night to moisturize the air in your bedroom. Not only will it ease itchy, dry skin, you'll be able to breathe the moist air more easily.
Be realistic in your expectations and follow the skin care home routine given by your therapist. We cannot stop the aging process, but if you use professional tailor-made treatments for your skin type, age and lifestyle, we can delay the process and preserve a youthful appearance for a very long time.