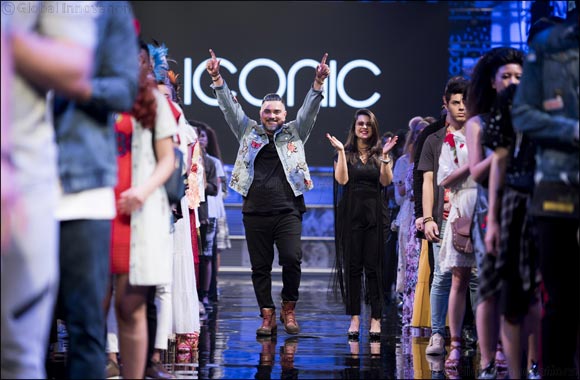 Dubai, UAE, March 12, 2017: ICONIC, the fashion different haven for the trendiest fashion in the region hosted the 2nd edition of its youth fashion show over the weekend which saw talent from across universities scorching the ramp. ICONIC groomed 80 budding models to highlight the Summer'17 collection to a 350-strong audience at The Address Hotel, Dubai Marina.
The theme was Street Style, the much followed and loved form of expressing oneself, with the brand bringing to the forefront the best of the streetstyle from 5 major fashion capitals- New York, Milan, Paris, Tokyo and London. Bringing out the best of each of these cities, the models owned the ramp in looks that best identified with the uniqueness and the style aesthetic of each fashion haven.
Paris was all about the romance, Milan signifying its classic and chic street style followed by Boho vibes at its best in London, ultra glam New York style and the unique Harajuku style from Tokyo, all featured prominently on the runway. The collection showcased key trends from Summer'17. The venue then transformed into a party which had the likes of DJ Kennedy spin his tunes to get the guests to really celebrate the show.
"After the success of the first show, it was a given that we do the 2nd edition to truly showcase the talent that is our youth. ICONIC identifies with the youth of today which is why the collection resonates with them and you see that in this show. The energy, the vibes, the youth, that's the reason this show is such a success," said Raza Beig, CEO Splash & ICONIC and Director- Landmark Group.