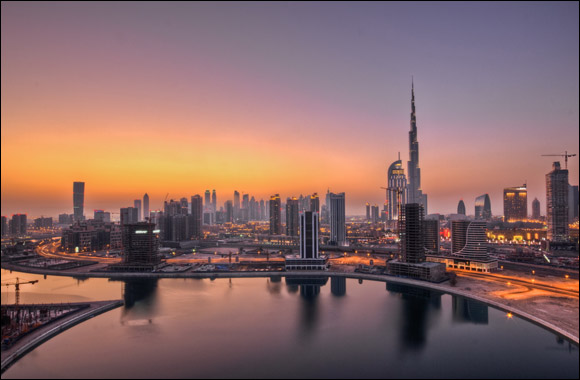 Dubai, UAE, January 23, 2017
There's something about Dubai...but we're not quite sure what. Whether you are a local, expat, or simply a tourist passing through, you've probably noticed the unrelenting charm of the emirate.
In the last few decades, Dubai has undergone a metamorphosis and emerged as the beautiful butterfly we now know and love. In 2015, Dubai welcomed 14.2 million tourists; it is currently the fourth most visited city in the world.
A bit north to Dubai, lying in the heart of the GCC region only a few kilometers from KSA and Qatar, stands Bahrain Kingdom, which is considered another touristic hotspot that resembles too much to Dubai in many different characteristics.
We will demonstrate here some of these traits which lie in common between the two Gulf States.
Culture and History
Archaeological evidence suggests that Dubai may have been inhabited as far back as 3000 BCE. Its modern history, however, began around the mid 20th century.
Following the formation of the United Arab Emirates in 1971, Dubai set course for progress and prominence, but it never compromised its rich culture.
You can catch a glimpse of old Dubai at Al Fahidi Historical Neighborhood, otherwise known as Bastakiya. Markets, wind towers and winding alleys will take you back to Dubai in the early 1900s.
Believed to be the home of the oldest civilizations in the region, Bahrain was the central site of the Dilmun civilization which dates back to 1370 BC.
Bahrain also has different landmarks left by the great civilizations that made way into the kingdom like the Persian civilization, Islamic, Portuguese and other.
Tourists can enjoy having a fruitful journey through Bahrain's history in the National Museum of Bahrain. The museum exhibits are well planned and curated to provide its visitors an unforgettable experience that is mainly composed of enjoyment and knowledge.
Safety and Security
There's no denying that part of any city's inviting demeanor is due to how welcoming its residents are and of course the level of safety. Anyone who has been in Dubai for even a day will recall how safe it is.
The crime rate is incredibly low and the streets are safe both in the morning and at night. Police officers, many of which speak English, are always pleasant and helpful.
Safety degree is even the same in Bahrain. Of course, anyone can remember the events of 2011 during the Arab Spring, but now the situation is much better.
The crime rate is at its lowest, Bahrain Police has a full grip of all Bahrain territories, and police officers are always friendly and welcoming.
Quality of Education and Healthcare
Another one of Dubai's tantalizing traits is the abundance of quality education. Private schools offer a variety of curriculums due to the need to cater to expats from different backgrounds.
The healthcare system, public and private, is also impressive. With high standards of healthcare and accessible medical facilities, Dubai is a city worth moving to.
By taking education and healthcare services offered into consideration along with many other factors, Bahrain ranks best place for expats to live in Middle East, and ninth place globally.
Living in Bahrain is a bliss thanks to the comprehensive healthcare system it offers which includes all who lives on its soil.
Moreover, it provides quality education services with governmental schools being open for all children and private schools available offering modern education curriculums delivered by well-experienced tutors.
Shopping, Entertainment, and Dining
With the launch of Dubai Shopping Festival in 1996, came a world of luxury that continues to thrive. Five-star hotels, fine dining, mixed-use developments and of course a myriad of outdoor activities.
When it comes to entertainment, Dubai has something for everyone. It is an unyielding artistic and fashion hub.
Bahrain also offers a wide set of shopping malls and restaurants, each offering a unique recreational experience for its guests.
The island kingdom, or as known as "the pearl of the Arabian Gulf" is a perfect destination to pass your vacation. Either by visiting its authentic souqs, luxury shopping malls, famous entertainment parks or upmarket cafes and eateries, you will never feel like your vacation is in vain. There are always many things yet to discover.