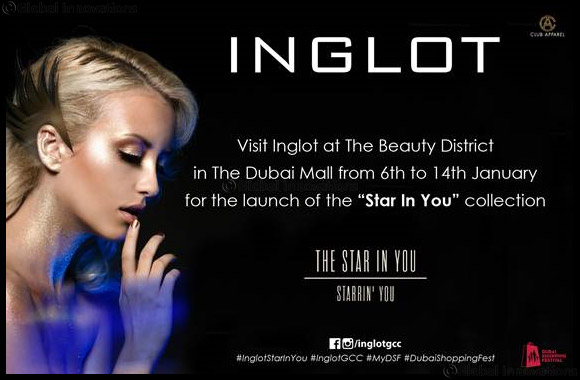 Dubai, UAE, January 8, 2017: The new 'Star In You' collection launches tomorrow at Beauty District!
Add some sparkle to your life with this ultimately glittery collection which includes 6 AMC Pure Pigment Eye shadows, 5 Body Sparkles and 4 Nail Enamels.
Drop by the Inglot kiosk at the Fashion Catwalk and Inglot store in The Dubai Mall for free makeovers, fun prizes, photoshoots, make up brush customization & much more!