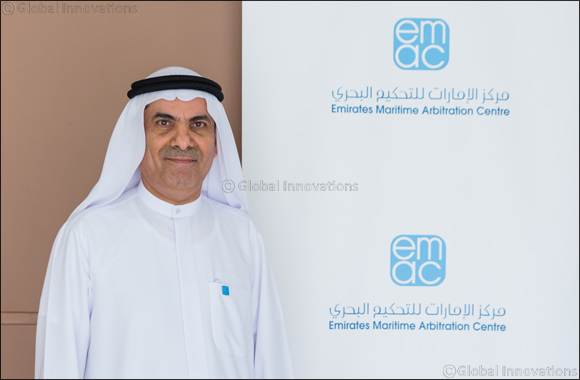 The region's first maritime arbitration centre
Wide variety of support services and resources available to members
Dubai, UAE, January, 04, 2017: The Emirates Maritime Arbitration Centre (EMAC) is officially accepting applications for new members. Officially launched in Dubai on November 2, 2016, EMAC was established to offer an effective and efficient regional platform to settle maritime disputes using alternative dispute resolution. The Centre was established in response to the UAE's evolving maritime industry as it grows into one of the world's most advanced and accessible maritime hubs, with a vision to promote excellence in maritime dispute resolution and provide the region with a trusted global standard for maritime dispute resolution services.
EMAC provides a complete package of services which are designed to resolve maritime disputes through arbitration, mediation and other alternative dispute resolution processes. It connects parties with experienced arbitrators, mediators and experts from around the world, who are specialised in a wide range of maritime-related matters.
EMAC's platform is based upon memberships which aims at bringing together maritime stakeholders across the globe. Applications are open for members from any profession irrespective of where they reside. Members can enjoy a wide range of benefits, from the exchange of knowledge among the sector's most pre-eminent experts, to industry networking opportunities. Members have access to a pool of knowledge from industry leaders, who have a proven track record both in arbitration and alternative dispute resolution methods and practice in jurisdictions across the world.
Interested prospective members can download the EMAC membership form online at www.emac.org.ae/en/Membership/BecomeAMember. There are two types of membership: Individual Membership, priced at US$100, or Corporate Membership at US$200, which includes up to three subscriptions from the corporate member's officers, with additional members at US$50 per person. EMAC Members benefit from numerous resources at the Centre, including a calendar of events which focuses on the maritime and legal sectors, as well as a resource library. Parties are also supported through auxiliary services at the Centre, such as translation, meeting room rental and case secretaries.
Additionally, applications are open to join the EMAC Panel, consisting of renowned arbitrators and mediators from across the globe. Potential panel members are invited to apply through an online or offline form, which outlines their experience. All panel applications are reviewed by the EMAC Executive Committee.
"Since our launch, one of our key aims at EMAC is to unite experts from across the maritime dispute resolution sector, both regionally and internationally," says Mr. Majid Obaid Bin Bashir, Vice Chairman and Secretary General of EMAC. "We are pleased to invite new members to join EMAC, who will not only benefit from our services, but will become an essential facet in our mission to create a regional Centre of excellence and best international practice for maritime arbitration and alternative dispute resolution, on a par with other global maritime hubs."