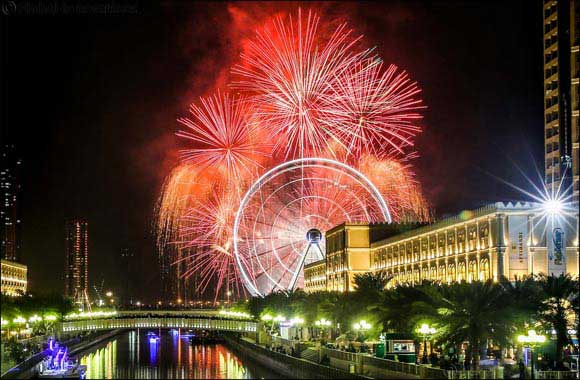 A spectacular fireworks display provides viewers with a regal treat
Sharjah, 2 January 2017: Hundreds of revellers made their way to Al Qasba, Sharjah's premier leisure, tourism and family destinations, on the momentous eve of New Year's to view one of the finest display of New Year's fireworks in the emirate, and make a grand entry into 2017.
The destination offering premium culinary choices set alongside a Venetian-style water canal is a city favourite for New Year's Eve celebrations, and was packed with diners who came in to have a memorable closing to 2016 with luxurious treats and impressive fireworks.
At the stroke of midnight, the skies above a glittering Al Qasba and the surrounding areas transformed into a panorama of magnificent fireworks. The buildup to the final countdown was orchestrated to perfection, and for two whole minutes, viewers watched in awe cheering and rejoicing together, capturing the unique spectacle on their mobile devices.
Finally, in a unifying moment of unsurpassable joy, everyone came together in welcoming 2017 with resounding applause and cheer.
Al Qasba prides itself on giving its visitors the opportunity to enjoy culture, entertainment and leisure attractions representing the very best of the Arab world and beyond, as well as being an outstanding family destination with a range of activities that caters to people of all ages.