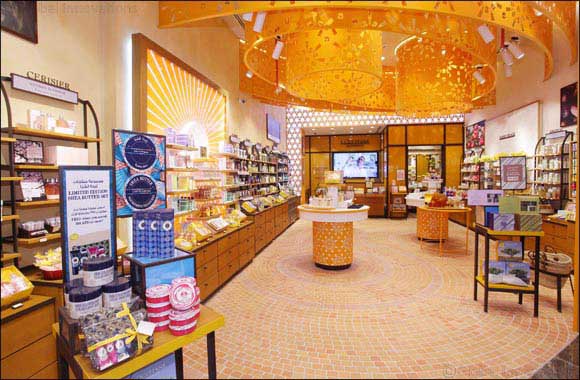 Dubai, 15 December 2016: L'Occitane en Provence, the French beauty brand, celebrated the opening of its new flagship store in The Dubai Mall with an event that saw consumers, media and social influencers enjoy a "Discovery" themed event.
The new boutique, located on the first floor close to the Star Atrium, follows the brand's signature French-Mediterranean design aesthetic but incorporates iconic local elements such as the Mashrabiya, the patterned screen characteristic of Arab homes. Prominently displayed across the front of the store, the Mashrabiya extends a warm Arabian welcome to the cosmopolitan crowds visiting the mall.
The event, hosted by Shireen Mitwalli, featured musical performances as well as interactive activities including a Discovery Tree and Fragrance Garden. The event showcased the iconic French brand's new boutique store but also the latest in its line-up of essentials including the newly-launched holiday collection that is proving popular for the festive season.
"We are delighted with our new home in The Dubai Mall. It gives fans of the brand easy access to the magic of Provence and truly illustrates our belief in the power of nature. L'Occitane has a distinct view of beauty and we use natural ingredients to mend and revitalize the skin. Our new store at The Dubai Mall is a haven of wellness that is inspired by the best of Mother Nature."
The L'Occitane en Provence store in The Dubai Mall is located on the First Floor, close to the Star Atrium. For more information, please visit http://me.loccitane.com.