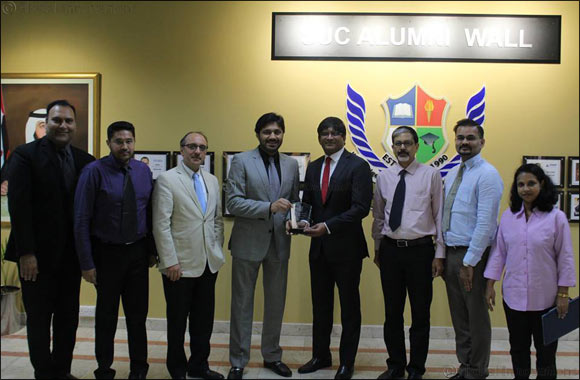 Dubai, UAE, December 7, 2016: Skyline University College (SUC) has recently signed a memorandum of understanding (MOU) with Centena Group on November 17, 2016. SUC COEC, Mr. Nitin Anand and Centena Group Chairman and Managing Director, Mr. Sanjay Raghunath signed the MOU in the presence of their respective parties.
The MOU highlights a 1.5 million worth of SUC scholarship grant to the employees of Centena Group, collaborative community engagements of organizations, career opportunities for SUC alumni, and use of SUC campus facilities for future events and gatherings of Centena Group among others.
Centena Group is over three-decade-old company who has well proven their rightful place in delivering excellent and innovative solutions in the field of science and technology in various industries such as maritime, industrial automation, life and analytical sciences, identification and security, and educational training solutions.
SUC and Centena's promising partnership strengthens the support that each organization gets from the private sector in the UAE.
Furthermore, SUC will continue to uphold its mission to provide quality education to its students and make them the main benefactors of collaborations such as this.