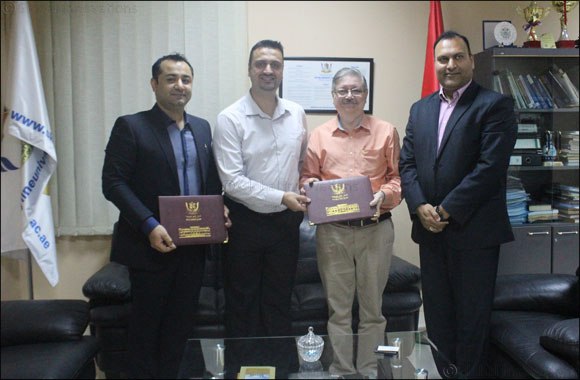 Sharjah, UAE, October 31, 2016: Skyline University College (SUC) signed a memorandum of understanding (MOU) with Georgian College, Canada on October 13, 2016. SUC Dean Dr.Amitabh Upadhaya signed the MOU for SUC. Both organizations agreed on collaborative projects, faculty and student exchanges, program reviews, and conferences among others. They also agreed to support each other on different communication platforms therein.
Georgian College, Canada Regional Marketing Manager for Europe, Middle East & North Africa, Mr. Mustafa Aydin and SUC Corporate Affairs Office Head, Mr. Muhammad Rasheed Khalid coordinated the MOU on behalf of their respective parties.
Georgian College is based in Ontario, Canada with seven active campuses in Central Ontario namely, Barrie, Midland, Muskoka, Orangeville, Orillia, Owen Sound and South Georgian Bay. It was established in the year 1967 and is known for providing highly skilled graduates to the society.
This promising partnership is expected to benefit the students and both institutions for future constructive collaborations.