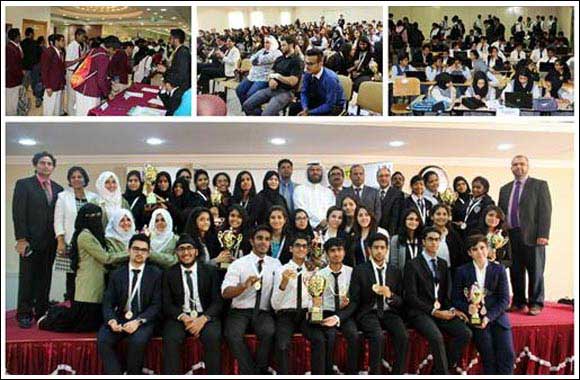 Sharjah, UAE, October 13, 2016: From the success of last year's competition, Skyline University College (SUC) and The Young Vision Magazine (TYV) are back to set the stage for the third edition of the most anticipated Inter-School Young Business Talent Hunt on October 18-20, 2016.
SUC and TYV have registered more than 290 teams joining in this year's competition. The three-day event is expecting the participation of 40 schools with an estimated number of 1,200 competing students from across the UAE. The objective of this competition is to discover potential young talents and to hone their skills by utilizing their creativity, knowledge, and inventiveness. Therefore, Inter-School Young Business Talent Hunt is a fundamental platform for the students' educational and extra-curricular development. For SUC believes that encouraging the students and coming up with healthy competitions such as this will not just build their confidence but will nurture them on their journey to becoming entrepreneurs.
Since the foundation of Inter-School Business Talent Hunt, the competition has become a podium for recognizing and uncovering young talents in the country. SUC and TYV's goal is to be an instrument to the students by helping them grow as future professionals as well as inculcating the values of good sportsmanship, perseverance, and hard work.
The Business Talent Hunt 2016 will have the following competitions:
1. Advertisement Design
2. Proposal for New Business
3. Proposal for New Mobile Application