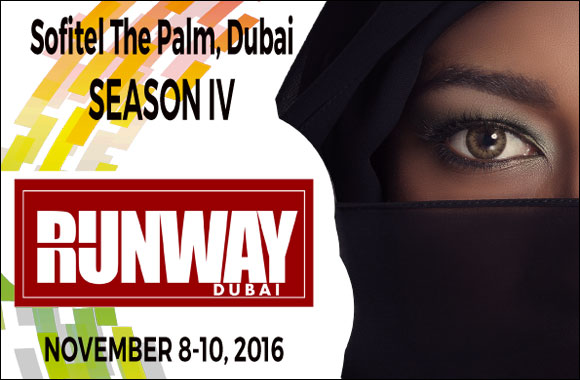 Dubai, UAE, August 8, 2016: The Most inspiring Fashion event in the United Arab Emirates is launching the 4th season at the Luxury Sofitel Hotel the Palm Dubai on the 8th -10th November, 2016. This year, the only super model with down syndrome, Madeline Stuart from Australia, will be opening the show. Her upcoming documentary will include her trip to Dubai.
The three-day event, which was held last November, showcased the Spring/Summer 2016 collections of creative designers and fashion houses representing ten countries including UAE, Kuwait, USA, Nigeria, Mozambique, Mauritius, Ghana, Sweden, The Netherlands, and Indonesia.
In addition to runway presentations by individual designers and labels—including Morocco's Hanan Himmih, African-based labels Pistis and NHN Couture, Italy's Sarah Ghiaie, Dubai's own Yazy couture, and Aisha Al Shamsi, India's Khatoon's designs, Swedish/Arab Brand Ikramini, Multi-National brand RIVA, and American designers Tatiana Shabelnik and Stevie Boi who closed the event's Final day.
Runway Dubai also featured several competitions, including a highly publicized fashion competition, which truly celebrates emerging talents.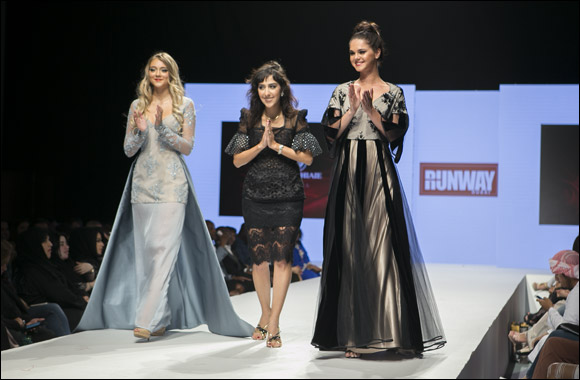 The fashion competition challenged contestants to design three garments in three styles—eveningwear, cultural/traditional, and formal.
Aspiring designer, Lina Rudenko won the fashion competition judged by a glittering panel of international judges: Actress and TV host Leyla Milani; iconic Lebanese makeup artist Samer Khouzami; and Dubai's own celebrity fashion designer Abeer Al Suwaidi.
The winner's prize includes internship with select fashion houses in the region, as well as a prime spot to debut her entire collection during the upcoming Runway Dubai season IV fashion show.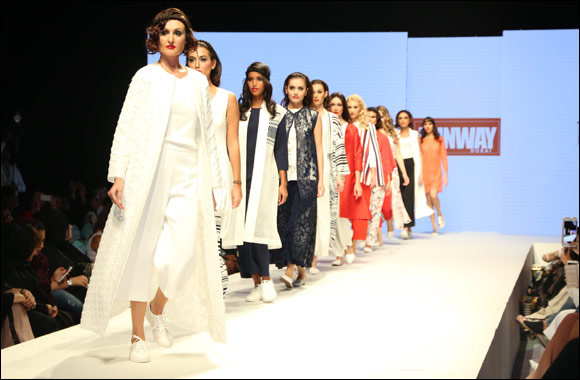 THE Majority of the SHOW'S PARTICIPATING designers gave interviews to Fashion one TV identifying Runway Dubai as an exciting channel for their work to be seen in the Arab region. It is a show that is considered TO BE Dubai's MOST IMPORTANT tourist fashion event as a great number of tourists fly from different parts of the world to be part of the yearly fashion experience.
"November is the perfect time of year to bring all of us together," Designer Tatiana Shabelnik explains. "The weather is amazing, and the designer's collection are given genuine visibility and positive energy in this part of the world".
The upcoming season promises amazing designers who love to stand out from the crowd, and spend time inspiring people with their creativity.
For more information on Runway Dubai, contact:
+971553035003
pr@runwaydubai.com
www.runwaydubai.com