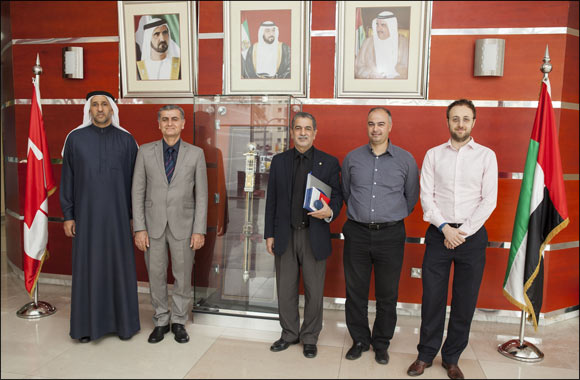 Dubai, UAE, March 31, 2016: Canadian University Dubai (CUD) has convened the first meeting of the Green Universities Council, an associated initiated by CUD in collaboration with the Environmental Center for Arab Towns, to promote sustainability across higher education institutions and other related sectors in the UAE.
Representatives from Masdar Institute, Higher Colleges of Technology, and the British University in Dubai met with counterparts from CUD and the Environmental Center for Arab Towns to set an agenda for action at the inaugural gathering of the newly-established group.
The Council has received the backing of Dubai Municipality, with an AED 80,000 grant to initiate a program of activities aimed at securing a green future through innovation and creativity. The group plans to work on collaborative projects that build students' skills and knowledge, whilst also tackling sustainability at an institutional level, through the development of environmental strategies and policies.
Established following the signing of a Memorandum of Understanding between CUD and the Environmental Center for Arab Towns, the Council will be extending its current membership to bring on board higher education institutions from across the Emirates. With the Environmental Center for Arab Towns, it is also hoped that the initiative will spread to other countries in the region.
Dr. Hoshiar Nooraddin, associate professor in CUD's School of Architecture and Interior Design and one of the founders of the Green Universities Council, said, "We all have a responsibility for sustainability, and universities can take a leading role by educating the next generation about the environment, as well as conducting research and creating knowledge that could contribute to a greener future. The purpose of the Green Universities Council is to coordinate our efforts and so create a greater impact that will be felt across UAE society."
The Council plans to engage students from the outset with a competition to design the logo of the new alliance. Future activities will include scientific visits and experience exchanges, student projects and exhibitions, as well as research and the creation of curricula that promotes sustainability. At institution level the group will explore how universities can transition to green buildings and infrastructure.