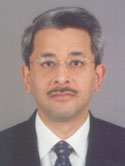 Jaideep answers queries on gold and diamonds


Our Personality in a nutshell


Post your queries on gold and diamond jewellery
The gold merchant is viewed with a curious mixture of awe and downright suspicion in popular subcontinental folklore. "He would steal gold from his mother," grand aunts and mothers would mutter as they wrangled for more of the yellow metal. In an industry where large sums of money exchange hands and information rarely does, Jaideep Kishen, proprietor of the Dubai based Karats (for gold and diamond jewellery), pursues a refreshing open-door policy.
"The age of secrets is thankfully behind us now. A good jeweller should be both knowledgeable and generous with advice and help," says this suave diamond and gold merchant. "And with the wide choice available today," Jaideep adds, "no merchant can hope to build a long-term relationship without a proactive approach to the customers' tastes and budgets".
We, at GoDubai, have watched Jaideep in action, answering, with typical ease, the queries of ladies at one of the many workshops he conducts around Dubai. A graduate of economics from Sriram College, Delhi, Jaideep has done a Diamond Grading and assessment course at the prestigious Gemmological Institute of America (New York). He made his initial forays into the Gulf in Kuwait (1989). Now fully based in Dubai, Jaideep operates from two jewellery showrooms at Lamcy Plaza and Al Khaleej Centre.

Back to top
---
Our Personality in a nutshell
| | |
| --- | --- |
| I love my work because | I get to meet people - lots of them and with jewellery, there is simply no time to get bored. |
| Downside of the job | Time consuming and nothing can wait till tomorrow - least of all your customers! |
| Hobby | I play tennis twice a week |
| Fitness Regime | A brisk walk 4-5 times a week, ample greens and no snacking in between. I have been at my current weight for the past 6 years. |
| Favourite Spots in Dubai | Fish Market at the Intercontinental is my favourite restaurant in Dubai. |
| When I am not working | I try to spend as much time as I can with my three children and wife. |
| Favourite Cuisine | Thai |
| Role-model | In business and life, it has to be my father |
| Work Ethic | Absolute openness. Prices and margins are discussed freely with all employees. |
| 9-5 job vs business | Business anytime. We have more options and more time to complete our work. |
| Philosophy | Do what you would expect to receive |
Back to top
Q & A with Jaideep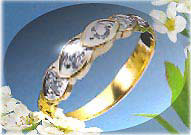 What are your tips for shoppers this DSF?
During the DSF, the best designs do emerge - so it is a good time to shop. And since Dubai is a large importer with no VAT, buyers from the west as well stand to gain in terms of price. And with a recent influx of designer pieces from Italy and France, buyers have a wide choice. What's more, you might even win the 1 kg of gold!
How has gold trading changed over the years in Dubai?
It has changed tremendously, both in quantity and quality. 25 years ago you could only buy Indian and local makes. Today you have a great variety - the best designs from Italy, France, Singapore, Germany, to mention a few. And not just gold jewellery, you have a wide choice in diamond and coloured stones as well.
Surprise checks by the government and a close monitoring of the industry has meant that the customer in Dubai can purchase a piece of jewellery with complete confidence.
How do I buy a diamond?
Choosing the right jeweller. A good jeweller should be both knowledgeable and generous with advice and help. Someone who will take the time to lead you carefully through the 4Cs. Visit several and you'll soon sense where service, knowledge and selection all harmonize.

How to buy Diamonds you'll be proud of?
Look out for the 4Cs - Four characteristics that determine the quality of a diamond. Cut, Colour, Clarity & Carat weight. The better these four characteristics, the more valuable the diamond will be.
Cut
The way a diamond is cut and polished is vital. The better it has been cut, the greater will be its brilliance, sparkle and fire.
Colour
Most diamonds look colourless, but there are many subtle shade differences and the closer a diamond is to having no colour the more valuable it becomes. Diamonds with no hint of colour at all are very rare. Red, pink and blue are the most prized, but virtually all colours are possible.
Clarity
Thanks to nature, every diamond is unique. Minute traces of other minerals trapped during the crystallisation process called inclusions determine the clarity of a diamond. Since it is very rare to find a diamond that has no inclusions, the closer to flawless it is the greater the vale.
Carat weight
A diamond's weight is the simplest of its characteristics to measure. The carat is a unit of weight which derives from the carob seed. The pods of the carob, or locust tree, contain tiny seeds which are remarkably consistent in weight. A 1 carat diamond in today's terms is 0.2 grams. Each carat is divided into 100 points. So, for example, a quarter of a carat is 25 points. And written as 0.23.
And lastly the `how much' question.
Today diamonds can be purchased for any budget that one may have in mind. Since the price is guided by the 4c's there is a diamond available at any price level that a customer may be looking for. My personal advice would be "spend wisely". One must insist upon knowing what quality the seller is selling and additionally if a "certificate of authenticity" is provided with the diamond jewellery item. You can then rest assured that you have an item of jewellery that will last forever.
Who would you like to see featured as 'Personality of the Week'?