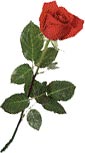 Surfers Respond
Watching or 'watching' a B-grade movie in a near-empty cinema house is thrilling enough for the adolescents; but for those with more refined tastes, a cosy walk down the Al Seef Road can be so romantic. It is amazing how city planners inadvertently create niches for lovers. Dubai is no exception. If love is in your heart, there are some spots in Dubai favoured by Cupid himself and available at no cost :- (Submit your most romantic spot in Dubai)

A walk in the creekside park along Dubai creek.


Stroll along the Creekside park and walk alongside the Khor (creek) from the Garhoud to the Maktoum bridge. As the anglers go about their passion, indulge in tender embraces yourself. Don't be surprised if you hear the odd cheer from dhow cruisers - they understand.

Watching the sun set at the public beach, Jumeirah


Romance on a public beach? You'd better believe it! Arrive at about 5.00 pm. Get your toes wet if you want as you watch out-of-shape beach volleyball players grunt through their game. As the sun readies for the final adieu, get cosy with your partner on the cool sands. Savour an ice-cream as the light dims around you. Evenings can be slightly chill, which is excuse enough to get that much closer to each other!

A meal at an outdoor caf' on Al Diyafah Street


Love - the European way. The pangs of hunger, love's greatest enemy, can now become your best ally. The outdoor cafes on Al Diyafah Street, Satwa, are just the places where you would exchange a kiss without being stared at by other diners, pedestrians or motorists. The evening would begin with some delightful starters at a Chinese joint. Move a few tables away and have the main course, Italian Style. For deserts, you have a wide choice - cakes, pastries and delicious ice-creams. Then again, you needn't wait, if you've had your fill.

A Drive down Sheikh Zayed Road


It is a driver's nightmare during the day, but gets decently quiet by about 11.00pm. Talk or just hold hands as you cruise (at a safe distance from other motorists) down the road. Stay away from the fast lane - the odd speed maniac may still be on the loose. Was it a pact between the saints above and the weather gods, we would never know - but the fact remains that St. Valentine's day could not have been timed better, weather wise, for Dubaiites. Keep your windows down and feel the cool breeze against your face as warm emotions kindle within.

Submit your most romantic spot in Dubai
---
Surfers Respond
Amir Safdari
The most romantic spot in Dubai for me is atop the highest Al Bayader dunes near Hatta, watching the golden laced sun drown amidst the glowing sand dunes. The cool sunset breeze hugging your skin. For me there is no other spot in the whole of the UAE that can make me tinkle!!
---
Rishika K.
City of gold ? No, not only that "City of People With Golden Hearts" all young and old find Dubai a cozy place cause Dubai provides a suitable place for everyone and for every reason.Talking of romantic spots has anyone tried taking their amigos to the Dubai Museum ? Believe me its one reasonably priced places where you and your mate would not only be enlightened with the Arabian past but would also be enchanted with the serene milieu. A must if your partner is new to Dubai !
---
Geraldine, Dubai
The 24th floor in the Jumeirah Beach Hotel (Uptown Restaurant) is a cool place. High up you can see the whole of Dubai on a clear starlit night. With a cool breeze blowing through your hair it is a nice spot to have a coffee, relax and spend time with your loved one. It's like being on the top of the world.

Anjali, Dubai
I think the CreekPark is a beautiful park intended for a lonesome twosome. It's special for me cos that's where I formally met my husband for the first time. It is ideal for long walks along the sand/grass.

Rimpu Shah, Dubai
Watching the sun set on the Jabel Hafit Mountain in Al Ain.

Hanno Stamm, Dubai
This is a hard one, I definitely don't regard Dubai as a romantic city (Sheikh Zayed Road, you have to be joking). Anyway, as far as I am concerned, the Irish Village is my choice: nice location, quiet (except when the Dubai Tennis Open is on), and nobody gives a damn if you snuggle up to the loved one. The only drawback is that you can't really keep it discreet, sooner or later someone you know will walk in.
Agreed, Sheikh Zayed road was stretching it a bit too far. Traffic police wouldn't think much of that suggestion either!

CrazyKay
Try the Italian Restaurant called Capri on the Sheikh Zayed road. It is very cozy and secluded. Alternatively, you can warm up your appetite and yourself by using the BBQ grills on the Jumeirah Beach during chilly evenings.

Zulfi
A drive at night towards Mina Sihayee and a walk on the moon-lit Mina Sihayee beach.

Savio D'Costa
The Roof-top Caf' at the Burj Al Arab

Submit your most romantic spot in Dubai