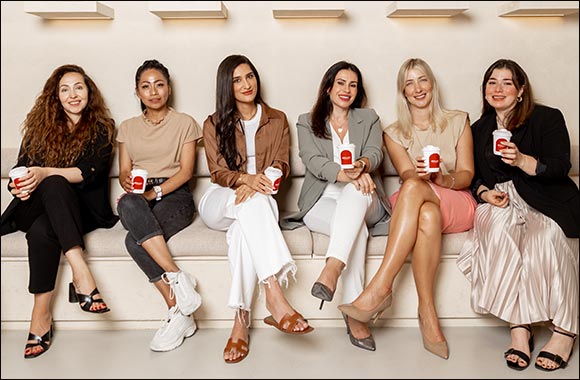 Celebrate Emirati Women's Day with the homegrown, women-empowered brand, Intellect Coffee.
For those who may not know, August 28th is Emirati Women's Day. In a country that celebrates its culture, people and successes throughout the year, there is no better time to support female homegrown brands.
At Intellect, a female-founded and run brand, over 70% of the staff are women, all from different backgrounds and working across the various departments within the brand. Intellect Coffee is a brand that truly believes in supporting and empowering women - when Gabriela Cury founded the brand in 2021, it was clear this She-EO had a vision from the beginning. Today, Intellect has become one of Dubai's rising coffee brands, showcasing a brand that is truly passionate about its products.
To celebrate Emirati Women's Day, Intellect recommends indulging in the Panama Geisha, the world's most expensive coffee. This coffee concentrate made from hand-picked coffee cherries in Panama combined with the finest Arabic beans are a tried and tested method of treating yourself to a real luxury coffee experience. The smooth, fruity and silky texture of this coffee is unlike any other available on the market; with notes that include pineapple, lemon peel, grapefruit and cacao nibs, this coffee will be a crowd pleaser for any gathering with the girls!
So, what is Intellect Coffee? Intellect is a homegrown concept born in the heart of Dubai - from the get-go, it has been a brand that takes risks, like starting a new concept in a popular market in the midst of a pandemic. Despite its challenges, Intellect Coffee has surpassed expectations, creating premium coffee blends and beans to match various consumer preferences. You can find their exquisite coffee and premium machinery in their brand-new showroom, located in the new creative hub of Dubai, Goshi Warehouses. Or, if you want to try Intellect Coffee from the comfort of your own home, try booking the C-Wagon for your family and friends for an indulgent coffee-on-wheels experience.