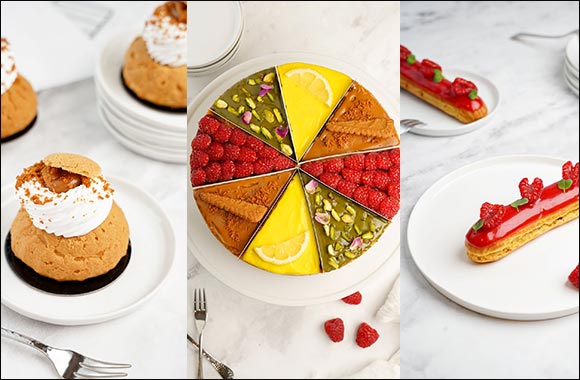 Renowned pastry chef Dany Mouawad has launched a new dessert line at Le Gourmet in Galeries Lafayette.

Inspired by Parisian sweets, indulge in delicate, summery and fruity pastries including Raspberry Eclair, filled with an unctuous pastry cream, and topped with a silky raspberry glaze, and chef's own Paris-Brest, a work of patisserie art with hazelnut almond praline and hazelnut mousline cream sprinkled with a pinch of sea salt.

The Choux Caramel is a delightful combination of pâte ŕ choux au craquelin, cremeux caramel, salted caramel topped with a white chocolate whipping cream and lotus crumbs, whilst Chef Dany's whimsical Tropical Victorian sponge cake with mixed toppings is a colourful cornucopia of flavours.
Whether you're looking for a unique dessert experience or just a little pick-me-up, Le Gourmet's new desserts are just the dose of joy you need. Prices start at AED 35.

Le Gourmet is located on the 2nd level of Galeries Lafayette, The Dubai Mall.