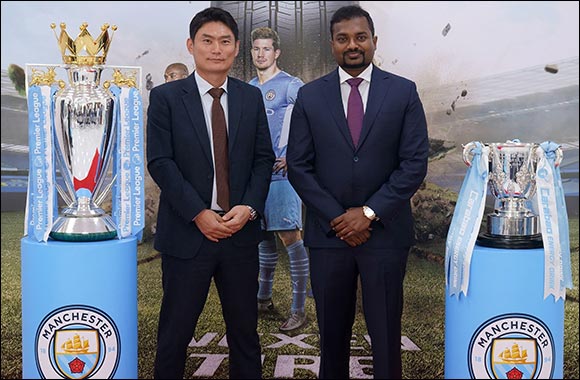 Dubai, November 08, 2021: Presenting a rare occasion for clients and football aficionados, the UAE – based Al Saeedi Group hosted an event to showcase the winning MCFC trophies for Premier League and Carabao Cup.
In a statement, the company said the showcase was organized specially for the company's clients and football fans. The cups are on a global tour and partners of MCFC in the UAE have been organizing events to provide a rare opportunity for their respective stakeholders to take pictures with the trophies.
"The MCFC's Premier League Trophy and Carabao Cup are in the UAE only for a limited time and we felt that it is an ideal and one-time opportunity to provide our clients an occasion to be featured with the cups and be part of the football history," said Mr. Anish Malattiri, Managing Director – Al Saeedi Group.
Al Saeedi Group organized the event as it is the authorized distributor of Nexen Tire in the UAE. Since 2015, NEXEN TIRE has been an official partner of the world-class football club Manchester City.