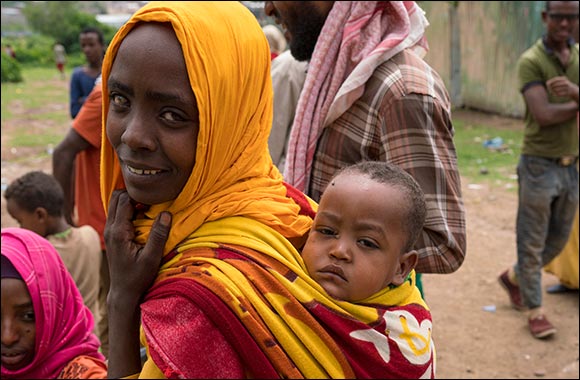 • 11 leading independent coffee retailers will be donating AED2 from every transaction to the '50 Days' fundraising initiative that runs up to the UAE's Golden Jubilee
• Reach's '50 Days to Transform 5 Million Lives' campaign aims to protect 5 million people from river blindness and lymphatic filariasis


Abu Dhabi, UAE - 3 November, 2021: Eleven of the UAE's best-loved independent coffee shops have partnered with the Reach Campaign in a united effort to support a fundraising drive to help eliminate two neglected tropical diseases (NTDs), river blindness and lymphatic filariasis.

As part of Reach's '50 Days to Transform 5 Million Lives' campaign, with the aim of protecting 5 million people from river blindness and lymphatic filariasis, each of the coffee shop brands will be donating AED2 from every customer's total bill across all of their stores.

The fundraising drive is one of many initiatives being introduced by Reach as it marks the countdown to the Golden Jubilee celebrations of the UAE, and the line-up of participating coffee brands includes: BRDG, DRVN, Dialogue, H's Coffee, Kava and Chai, Morsel, Notes, Pentagon, Shot, Coffee Architecture, and Ten11.

In addition to donating AED2 from every order's total bill to the Reach Campaign, some of the retailers have introduced further special offers and promotions to boost contributions.

BRDG has pledged a percentage of total sales will also be given to the campaign, while DRVN is dedicating 3 tables at its Hudayriat Island location in Abu Dhabi, with all proceeds from the tables going to the campaign's fundraising platform.

Additionally, a fun new menu item – 'blue spirulina' – has been created by Dialogue and all sales of this product will be given to Reach, while customers at Kava and Chai purchasing 200g of 'Reach Single Origin' coffee beans will provide support against NTDs for eight people for one year, with the brand also promoting direct donations to Reach at their stores by scanning a special QR code in-store.

Tala Al Ramahi, Acting Managing Director for the Reach Campaign, said: "We are excited to announce that even more partners have joined our efforts to transform 5 million lives and we are encouraged by the incredible response of local coffeehouses. These partnerships help us meet consumers where they are to remind them that anyone has the power to make a difference and even a small donation can have a big impact in the effort to end NTDs.
"Thanks to our coffeehouse partners, a customer's AED2 donation from their total bill will help to protect a vulnerable person from NTDs for an entire year. We encourage the local community to contribute by visiting their favorite local coffee shop."
Over 200 million people worldwide are in need of treatment for river blindness while 859 million people in 50 countries remain at risk of lymphatic filariasis the majority of the burden being in Africa. NTDs affect more than 1.5 billion of the world's most impoverished people and cost developing economies billions of dollars every year.
The UAE's strategy for disease elimination is to help keep preventable diseases at the top of the political agenda, maintain progress made so far, raise funding levels, and work closely with global partners and multilateral initiatives to increase impact.
Just AED 2 can provide the medicine and treatment to protect one person from river blindness and lymphatic filariasis, and several other co-endemic diseases for the entire year.

All proceeds from the coffee brands will benefit the Reaching the Last Mile Fund (RLMF), which offers a proof of concept for the elimination of the two diseases in Sub-Saharan Africa. Hosted by the END Fund – the leading philanthropic vehicle dedicated to ending NTDs – RLMF is a 10-year, $100 million USD initiative launched in 2017 by His Highness Sheikh Mohamed bin Zayed Al Nahyan, Crown Prince of Abu Dhabi, with support from several organisations including The Bill & Melinda Gates Foundation and The ELMA Philanthropies.

RLMF delivers preventative treatment for NTDs and focuses on ways to accelerate progress towards elimination – from investing in disease mapping efforts, to supporting advanced lab facilities and cross-border collaborations. The 50 day campaign aims to raise funds to support these activities and ultimately help protect at least five million people from river blindness and lymphatic filariasis.