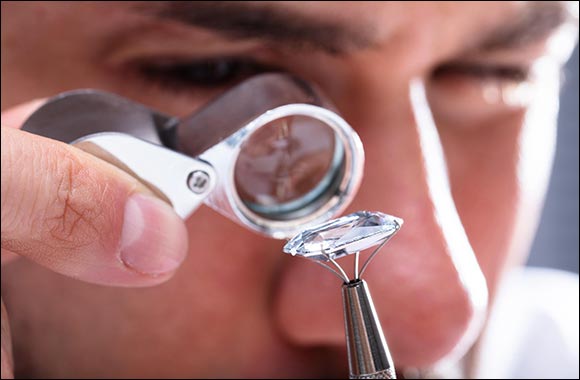 July 25, 2021: A diamond jewellery may be one of the biggest purchases you will ever make, not just emotionally but also as a financial milestone. You have done your research, window-shopped in stores and online, and asked your friends about their opinions! Even so, you might have some last-minute hesitation before pulling out your credit card or cheque book. Hope this lasts?
Is the diamond as blindingly beautiful as you may think? And does it weigh worth what you paid? Often these questions can be put to rest by knowing the 4Cs — Cut, Color, Clarity and Carat — but dive deeper into the diamond-buying process and you will find another C: Certification. This may be the most important 'C' today because it will ensure that the other Cs are, in fact, what they are said to be.
However, not every diamond comes with a certificate, and comparable diamonds will look the same regardless of whether they are certified. So why bother buying a certified diamond?
Making the grade: A rigorous certification process
A certified diamond has been scientifically measured and evaluated for the 4Cs and other characteristics. Well experienced gemologists in highly secure laboratories use high-powered microscopes and other sensitive instruments to study and measure the inclusions, blemishes, polish, symmetry and color of a diamond. Operated independently of any diamond mines, dealers or retailers, these labs provide unbiased evaluations of diamonds.
Based on those findings, the laboratory issues a written report that accompanies the diamond. If you have an engineering mindset, grading reports are like a novel by your favorite author that everyone will appreciate and act as a proof that supports your diamond's value.
Ask for more: Don't rely on just Jeweler's certification.
The certificates and/or reports issued by jewelers usually have varying levels of information, from the basics to finer details. However, grading reports typically includes a plotting of the diamond from the top and side views and a chart detailing the weight, color grade, cuts, angles, and inclusion levels.
Some diamonds are enhanced with lasers, heat, pressure, or other methods to improve color and/or clarity. These treatments must be disclosed to the buyer and usually are not included in the certificate provided by the jewelers.
Many labs offer additional services, including inscribing a microscopic certification number on the diamond for later use in identification, such as International Gemological Institute (IGI). Do not worry — the inscription is too small to see with the naked eye and does not affect the clarity grade.
Never Buy a Fancy Shape Without Magnified Videos or Photographs
All too often, consumers get too caught up with finding the biggest diamond with the "best" specifications on paper and for the least amount of money. When it comes to fancy shape diamonds (e.g., Cushion, Oval, Emerald, Princess), diamond certification that are supported with robust photography will help you understand your diamond better.

Make forever last: Get a warranty from the jeweler.
In addition to the grading report, your diamond may come with a warranty; or you can purchase one, just like a car. So, shop smart and get a warranty from your jeweler, it will keep your diamond ring secure and sparkling.
Depending on the cut and mounting, a diamond can chip or break, even from something as common as pulling groceries out of the trunk or working in the garden.
Under a warranty, you bring the jewelry to the store where you purchased it, usually every six months, so it can be inspected and repaired if necessary. Mountings and settings can loosen over time. A warranty will cover any defects in material or workmanship, so the diamonds or gemstones will stay securely in the setting.
Make sure you take these extra precautions when buying diamond jewelry and be careful not to buy from a source that does not offer certificates and warranties as an option. Your jeweler should be committed to making your diamond purchase one that brings you happiness for a lifetime.
For more than a decade, the International Gemological Institute (IGI) has established itself as a leading gemological institute for providing diamond grading services for loose diamonds, jewelry, and precious gemstones.
In a noticeably short period of time, IGI has gained the trust from both the consumers and jewelry stakeholders and is recognized as the 'certification of choice' for jewelry grading and certification. IGI is an ISO certified institute with recently being awarded the ISO 17025 and 9001 accreditations for laboratory grown diamonds identification and grading process.