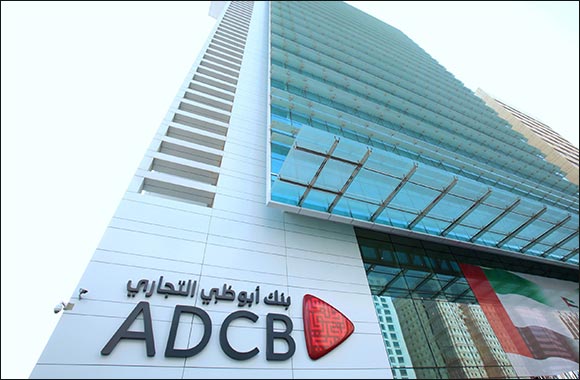 EARNINGS PRESS RELEASE AND MANAGEMENT DISCUSSION & ANALYSIS
Strong performance in Q2'21 supported by higher fee income, lower cost of funds and improved cost to income ratio
Key highlights - Q2'21
– Net profit of AED 1.402 bn increased 14% YoY and 25% QoQ
– Net interest income of AED 2.315 bn was 1% lower YoY and up 9% QoQ
– Non-interest income of AED 840 mn increased 41% YoY and 5% QoQ on higher fees and trading income
– Cost to income ratio of 33.4% improved 150 basis points YoY, on account of higher revenues, merger synergies, digital transformation and additional efficiencies
– Impairment charges of AED 678 mn up 1% YoY and 4% lower QoQ
Key highlights - H1'21 vs. H1'20
– Net profit of AED 2.524 bn increased 76%
– Net interest income of AED 4.434 bn was 14% lower
– Non-interest income of AED 1.643 bn increased 28%
– Cost to income ratio of 34.8% improved 180 basis points from a year earlier
– Realised cost synergies of AED 661 mn in H1'21, on track to exceed AED 1 bn target for full year 2021
– Impairment charges of AED 1.382 bn, 46% lower
Robust balance sheet, with improved asset quality metrics, a pick-up in loan growth and CASA deposits continuing to rise
(All numbers are as at 30 June 2021 unless otherwise stated)
– CASA deposits of AED 141.9 bn, up AED 14.4 bn during H1'21, and were 57% of total customer deposits (vs. 51% in Dec'20)
– Total customer deposits of AED 250.6 bn were up 5% sequentially and 0.3% lower than in Dec'20
– Net loans of AED 237.8 bn were up 1% sequentially and 0.5% lower than in Dec'20
– Capital adequacy (Basel III) and CET 1 ratios were 16.32% and 13.20% respectively
– Liquidity coverage ratio (LCR) of 127.6%
– Cost of risk was 0.82% in H1'21. NPL ratio was at 5.86% (7.35% including POCI) while provision coverage ratio was 91.5% (145% including collateral held)
KHALDOON AL MUBARAK
ADCB has successfully navigated the many challenges presented by Covid-19 to deliver a robust financial performance in the first half of 2021. This has been driven by the disciplined implementation of our five-year strategy aiming to accelerate the digital transformation, grow new business lines, and enhance efficiencies across the Group.
The growth in net profit is a result of the increase in a diversified revenue stream, disciplined cost control and a prudent approach to risk management. As the business environment continues to improve, ADCB's strong balance sheet, with comfortable capital and liquidity positions, provides it with a solid foundation for future growth.
Throughout the global pandemic, the Bank stood by its key stakeholders, particularly customers and the wider community. This is deeply rooted in a strong culture of personal and institutional responsibility, fostered through best-practice governance. These qualities will ensure that ADCB remains at the forefront of the UAE's banking industry, playing an important role in driving sustainable economic growth.
ALA'A ERAIQAT
ADCB Group has continued to demonstrate clear focus and drive to deliver a strong financial performance and to provide continued excellence in customer service.
The Bank recorded a 14% year-on-year increase in net profit of AED 1.402 billion in the second quarter, representing a return on average tangible equity of 13.1%.
Our solid fundamentals and resilience are reflected in a wide range of metrics, including sustained growth in CASA deposits, lower cost of funds, increased fee income, accelerated digital transformation, and a continuously improving cost to income ratio.
The Group is making good progress on implementing its five-year strategy, which places a leading digital offering at the centre of our vision for superior customer experience. The Bank is increasing the pace of innovation, with eight new digital releases in the second quarter, providing easier access to our services and greater efficiency. In parallel, we continue to invest in data analytics to offer more personalised services in response to customer demand.
+900,000
SUBSCRIBERS TO ADCB INTERNET AND MOBILE BANKING
Our financial results show that the Bank is capturing greater efficiencies across the board. Cost to income ratio improved 150 basis points year on year to 33.4% in the second quarter, approaching our medium-term guidance of 29% to 32%. We are on track to exceed our target of AED 1 billion of merger synergies, having realised AED 661 million in the first six months of the year, and we continue to implement additional cost discipline measures.
AED 661 million
COST SYNERGIES CAPTURED IN H1'21
ON TRACK TO EXCEED AED 1 BILLION TARGET IN 2021
In parallel, our key subsidiaries are advancing their growth strategies. Al Hilal Bank is on schedule to launch a new digital platform in the fourth quarter that will offer an extensive range of Islamic financial solutions to retail customers. ADCB Egypt is growing rapidly, with second quarter net profit up 218% year on year, as net loans and deposits increased 19% and 20% respectively during the first six months of 2021.
ADCB is proud to have played a prime role as Joint Lead Manager and Receiving Bank in the success of the recent Yahsat IPO listed on the Abu Dhabi Securities Exchange. We moved quickly to launch an online IPO subscription service allowing customers to participate in the offering conveniently. This transaction brought out the very best of ADCB, demonstrating our capabilities in delivering world-class client service and digital innovation while further diversifying our revenue streams and supporting the development of vibrant capital markets in the UAE.
During the quarter, the Bank also successfully completed the acquisition of the mortgage portfolio of Abu Dhabi Finance and seamlessly transferred customers to ADCB, resulting in an increase of AED 1.077 billion in our mortgage loan book.
Another major achievement over the last year has been the steady progress towards a positive resolution of the NMC Health issue. We have played a proactive role in supporting the operational and financial turn-around at the company and the restructuring process. With NMC in the final stages of obtaining creditor approval for its Plan of Reorganization, the Bank is confident that the provisions it has recorded for NMC are sufficient and appropriate, and we look forward to continuing to support the joint administrators in their strategy to create value at the company.
ADCB maintains a robust balance sheet. High levels of trust in the Bank and customer loyalty have supported our continued success in attracting CASA deposits, which now account for 57% of total deposits. The Bank's CET 1 ratio stood at 13.20% at the end of June and the liquidity coverage ratio was at 127.6%.
With economic conditions improving, ADCB is well-positioned to deliver a new phase of growth. The Bank is an increasingly agile organization, investing significantly in digital services, and elevating customer service to increase market share.