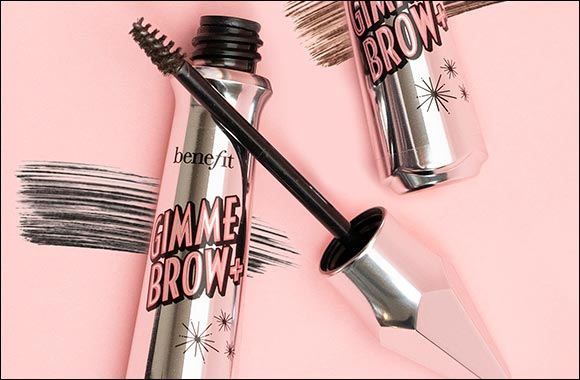 Get a "Beachy Brow" without a bleachy brow
Benefit Cosmetics shows us how to make our brows look a little sun kissed with 2 easy steps!
Want a softer, lighter brow look for your beach holiday this Eid? Have we got the brow hack for you! Yara Ayoob, Benefit Cosmetics' Regional Brow Artist, showed us how to create the "Beachy Brow" in just a couple of steps, using ONLY makeup.
"The sun-kissed vibe of the beach-bleached brow is a great way to soften a look," said Yara. "This is a quick-and-easy trick to get the look without losing structure or using harsh chemicals." True to Yara's word, all it took was combining a few makeup products and our brows looked soft, flattering, and believably lightened. Perfect for our beach side holiday this Eid!
Brow bonus: It's totally temporary, no commitment required!
Step 1: Use Goof Proof Brow Pencil in a shade which is two shades lighter than your brow hair colour. Spot-fill sparse areas and add structure to your brows using this pencil's Custom "goof-proof" tip.
Our customers love Goof Proof Brow Pencil!
Check out this customer review:
"I've bought it over a month ago and whenever it finishes,
I get myself a new one! Can't live without it"
Nayla774
Step 2: Brush through your brows with Gimme Brow+ Volumizing Brow Gel in shade 2 or a shade that is 2-3 shades lighter than the brow gel you normally use.
There you have it! Pretty easy wasn't it?
You can always have fun with your brow look on vacation! Changing up your brow style and color using products keeps your makeup routine fun and creative without any commitment! Now, go enjoy your Eid break and take lots of selfies!
Eid Mubarak Ladies!