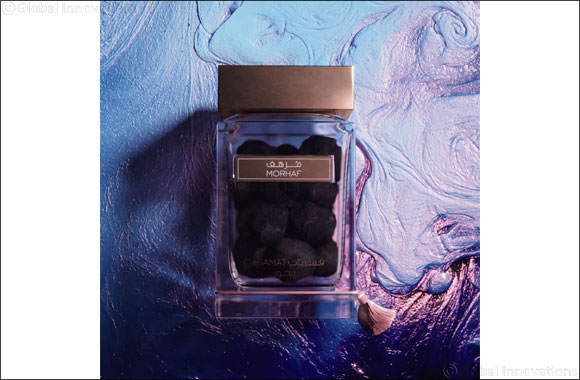 A leading home-grown perfume brand known for its mastery over Oriental perfume blends
United Arab Emirates, September 02, 2020: For centuries, the scents of Oriental perfumes have been enchanting the world with their fascinating and distinct aromas. The oriental perfume rituals revolve around many fragrance variations from fragrant smoke, oils, perfumes, colognes, woods and resins. The sprays are primarily based on natural notes and essences as raw ingredients. They are often long-lasting and smell rich and opulent, making them the perfect choice to take you through from day to night.
The Middle Eastern countries, known to be large contributors to the perfume industry, observe some unique perfume rituals with scents being an inherent part of their religious and cultural grounding. Blending of perfumes and notes through layering is an art that has been practiced and perfected for centuries.
The in-depth knowledge of the art of perfectly blending smoke, oils and sprays to create exceptional signature trails is usually passed from generation to generation. This unique perfume tradition wherein the person creates an intoxicating and captivating signature scent that is exclusively his or hers is called layering.
The process of layering fragrances is an interesting mix of science and creativity. It starts by infusing the smoke of the agarwood or bukhoor to envelop the skin and hair with a deep, heavy fragrance. This step is followed up with a layer of gently rubbed concentrated perfume oils on pulse points like behind the ears, on the neck and wrists and at the ankles for the women. The ritual is then finished by spraying one or multiple perfumes to arrive at an inimitable signature scent. These aromas then release in the reverse order delivering a rich depth of an exclusive fragrance.
Dhanal oudh is a preferred oil base as it has a very rich and opulent fragrance that unveils itself in stages. Mukhallats which are natural essences of flowers, woods and spices are also used as layering bases on which modern sprays are used. Rasasi offers an array of high quality dhanal oudh and natural essences along with rare and popular agarwood.
Rasasi experts suggest fragrances that go well when combined together and can be effortlessly layered to create a concoction of pure perfection. One such combination to try from Rasasi's offering is to start by infusing the fumes of the Qasamat Rasana Bukhoor on the hair, clothes and body after a shower followed by applying the Musk Al Abiad oil and finish by spraying Qasamat Rasana EDP. Experts also suggest applying Nebras Al Ishq – Shorouk oil with Raqiya Cashmeran Bukhoor and spraying Sotoor Waaw perfume or layering Musk Furat oil with Bukhoor Al Ajwad and Hawas for Him or Hawas for Her spray for the perfect olfactory experience.
Understanding the perfume families is the most crucial part of the layering process. If the perfume has been identified as floral or woody or aquatic, it must be layered with the exact opposite smelling scents. For example, if a perfume has 'Rose' as a main note which is floral, it should be mixed with another perfume which has 'Musk' as a main note, rather than pairing it with something which has 'Freesia' or another floral note. Rasasi experts recommend avoiding blending of two heavy scents and instead choosing one or more lighter fragrances to mix, such that the final scent is not overwhelming.
Every perfume reacts differently with the skin due to its composition. It is essential to find the scents that last longer on individual skin types and layer the perfumes accordingly. Apart from knowing the scent families, there are no rules for layering perfumes. It is an exciting process of discovery that not only provides freedom to customize an exclusive and enthralling scent but also a way to express the uniqueness of each individual personality.