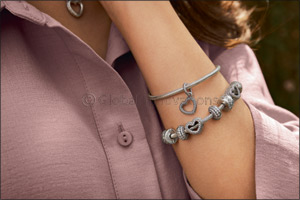 September 02, 2020: The Snake chain bracelet was the first Pandora Moments bracelet designed and launched
20 years ago and has since become an iconic canvas on which people can tell their story and express themselves.
The Snake chain is not just a functional part of our bracelets,
But an aesthetic element we could invoke in new ways.
We have reimagined some of our favourite existing Pandora pieces with the Snake chain pattern
The ideal way to celebrate Pandora's past and weave it into our future.
INNOVATION:
This Snake chain line-up increases with a brand new stylish and secure T-bar closure.