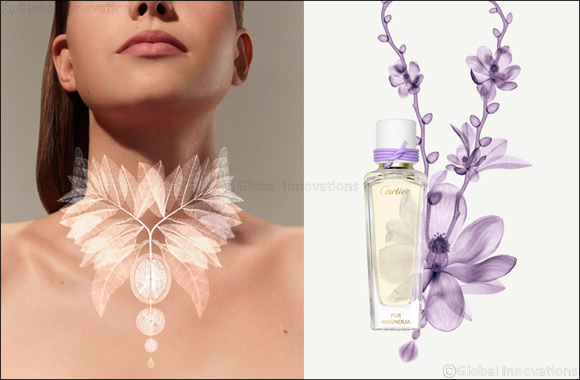 August 24, 2020: Think of perfume as living high jewellery. This is how the Cartier perfumer, Mathilde Laurent, has created the first trio of Les Épures de Parfum — three irresistible pieces of jewellery.
The purity of raw olfactory pleasures, which Mathilde Laurent captures with a sense of life and spontaneous freshness.
A collection aimed at men and women who are searching for an olfactory beauty that is simple rather than sophisticated.
A Pur Muguet, a Pur Kinkan, a Pur Magnolia: three ultra-realistic, striking and vibrant olfactory pieces.
With Les Épures de Parfum, Cartier is celebrating the original resonance and beauty of living nature. A creative challenge which involves giving the illusion of nature "bottled" in an instant.
Price: AED 1,040 per fragrance of 75 ml