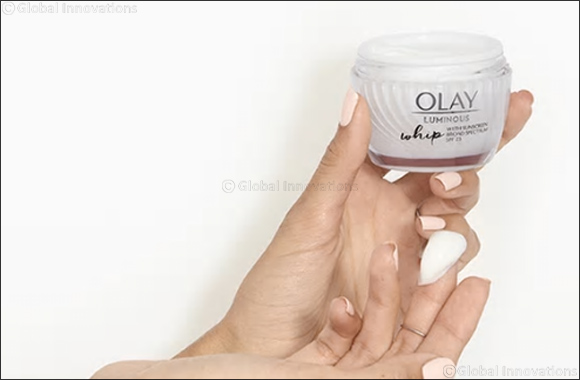 Did you know that diet can do wonders for your skin?
July 21, 2020: We all know that eating healthy can benefit our skin. It brings in hydration, the nutrients and vitamins that we need, and overall makes our skin look and feel amazing. So not only do many of us eat healthy for our overall health, but for our skin, too!

And this is where the skincare diet begins.

Since we're so focused on eating healthy foods, we completely look past at the idea of skincare diet. And believe it or not, it can even make a bigger impact on our skin, since we're putting the premium ingredients straight onto our body.

Olay's game-changing facial moisturiser, the NEW Olay Luminous Whip SPF has been created by Olay scientists to give women the light as air finish they've been missing from their lightweight skin creams, together with powerful ingredients.

Our favorite ingredient at Olay is Vitamin B3. This ingredient is known to help skin retain moisture keeping it seriously hydrated from day 1. Vitamin B3 can also hydrate to help with surface skin cell turnover and regeneration, as well as exfoliation to remove dull skin.

Vitamin B5 effectively penetrates skin and moisturizes from within. It improves your skin barrier to help defend from DNA-damaging toxins and pollution. In addition, its Green Tea extract is an antioxidant that fights free radicals to reduce signs of skin damage and leave you with a healthy glow.

Olay scientists discovered that your under-eye area loses moisture up to 50% faster than the rest of your face and to help with the hydration, Olay Deep Hydrating Eye Gel is packed with natural ingredients like Witch Hazel and Cucumber extract.

Using heavyweight skincare ingredients like Hyaluronic Acid, peptides and pro-vitamin B5, the turquoise-coloured treasure delivers powerful results to the delicate eye area – and enables you to enjoy 24 hours of nonstop hydration for a wide-awake look giving your eyes an instant moisture boost.

At Olay, we believe, a woman is naturally beautiful doesn't need much to make her skin radiate and glow. You only need the right products with the right formula.