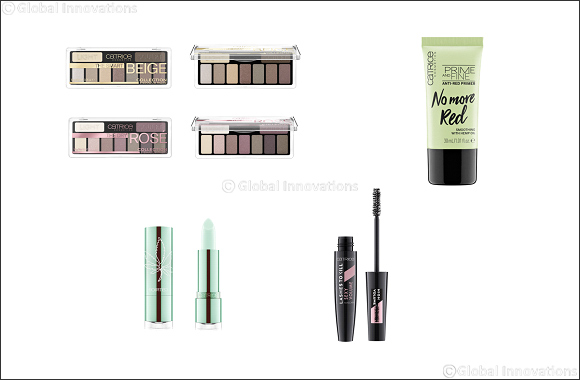 Dubai, United Arab Emirates, June 29, 2020: With all of us quarantined in our homes, our communication has been strictly bound to zoom calls and virtual get-togethers! Let's admit, we've been chilling around in our lounge wear all day, with no incentive to dress up. Now, as the world is gradually opening up and working from the office has resumed – it's time to look and feel your best again!
We've been also seeing that everyone is going on staycations and getting that gorgeous tan back. So, ladies, it is time now for us to tell you how to master a gorgeous back to office fresh makeup look when you are tanned. Let's get to it.
Begin by a squeeze of the Prime & Fine Anti-Red Primer, this primer spreads easily, moisturizes, has a nourishing texture and offers a pleasant wearing comfort, also on a delicate tanned skin. As its name suggests, it is also known for its skin-soothing effect and helps calm redness.

When you're on the beach all day, you're being subjected to constant sun rays, which may cause some dryness on your skin and lips. We love this Hemp & Mint Glow Lip Balm from CATRICE for a bunch of reasons: First, with its menthol ingredient, it leaves your lips looking fuller and the hemp oil will nourish them at the same time. The Lip Balm intensifies the natural color of the lips- depending on the pH value of the lip skin and tints it in individual pink shade for a perfect office look. Let's not forget the fresh mint taste as well.

You all know the undeniable effect of mascara! It opens up your eyes, adds some depth and also fully completes a look. It's like the cherry on top! After curling your lashes, add one stroke only for a more natural effect of the new LASHES TO KILL mascara from CATRICE – and try to add more towards the end of the eyes than the beginning: it's a hack that makes your look even more effortless. This mascara offers instant volume to your lashes and is extremely easy to use – especially in early mornings before rushing out.


This step is optional – but can give you a fresh look especially with your tanned skin. The use of a monochrome eyeshadow look goes a long way in creating the illusion of a rosy, healthy and prepped up face. Who knew a touch of pink or nude on your eyelids can make all the difference? These DRY ROSE & SMART BEIGE eyeshadow palettes are one of our absolute favourites – where you can create matt and pearly daytime looks that are sure to last all day.