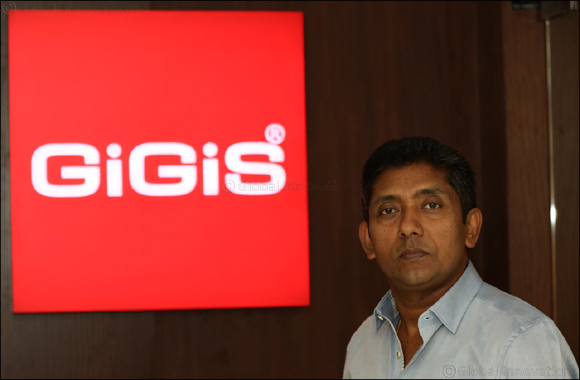 185 Indians to fly to Cochin on 3rd July 2020 in a chartered flight arranged by J&J Marketing L.L.C. Dubai

Dubai, United Arab Emirates, June 28, 2020: The COVID-19 outbreak has left thousands of Indians stranded since its outbreak at the end of 2019. With commercial aviation difficulty, cancellations and dilemma, a good number of Indians were left with little to no alternatives to return to their home country. A trip with certainty and safety to return home comes with a fully sponsored repatriation flight which is made possible, thanks to the efforts and coordination between Mr. Jiji & team and the Government bodies.

Mr. Jiji Varghese, Managing Director of J&J Marketing L.L.C. Dubai, the leading market distributor in the stationery industry with over a network of 20 countries is pleased to arrange a charter flight for repatriating 185 Indians from Dubai to Cochin, India. Announcing in a press release Mr Jiji Varghese said that he would bear the ticket expense and COVID rapid testing fees at the departing airport (Dubai) for around 185 Indians from the UAE who are waiting to get repatriated to Cochin, India. He also said that this is absolutely his personal initiative and a small step taken towards the responsibility and commitment to serve others. Also, he mentioned, this fully sponsored flight is aimed to offer our extended hand to people who are chronically ill, with significant medical ailments, pregnant women, low-income workers, people who have lost their jobs and basically who are not in a financial capacity to bear the cost.

"We have received immense support from community groups in the UAE such as Marthoma Church-Sharjah, Indian Association-Sharjah, Indian Association-UAQ, PTA Association, INCAS-Sharjah, VOL AKCAF TASK FORCE, the influential network of Kerala colleges alumni, World Malayalee Council, to name a few. All necessary guidelines in connection with this process would be strictly observed, and we have an excellent dedicated team to list out the deserving people. Offering a helping hand unexpectedly at a crucial time could be seen as the most valuable and memorable gesture, so I am hoping this initiative could be beneficial for all those who would be flown back to their hometown.

This mission will not be complete if I do not mention and recognize my team's effort, and we are in utmost appreciation and gratitude for the continual efforts taken by all the individuals who are actively volunteering to make this good initiative a great success. Above all, I thank our Almighty for making all things happen," he signed off.