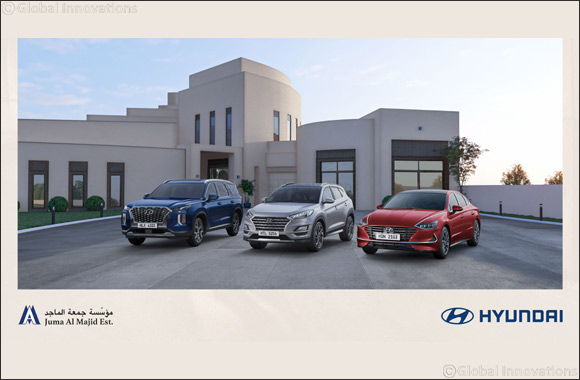 • The campaign represents an expression of gratitude towards frontline heroes.
Dubai, UAE, 3 June 2020: Juma Al Majid Establishment, the exclusive distributor for Hyundai in UAE, has announced the launch of the 'Thank you Heroes' campaign in support and appreciation of UAE medical sector workers.
Suliman Al Zaben, director of Hyundai UAE, Juma Al Majid Establishment, said: "The Thank You Heroes campaign is an appreciation for all the efforts that medical teams, personnel, and health sector workers, including doctors, nurses, paramedics, administrators, and technicians, are providing to the country. We aim to support and motivate these cadres as we recognise the role of moral support in facing challenges."
The campaign aligns with seeks to celebrate the efforts of doctors across the UAE in recognition for all they have done in service of their communities and society as a whole as an expression of gratitude to the nation's first line of defence against COVID-19.
The campaign is designed with exclusive benefits and deals for frontline workers, who will be offered special discounts on a range of Hyundai models.