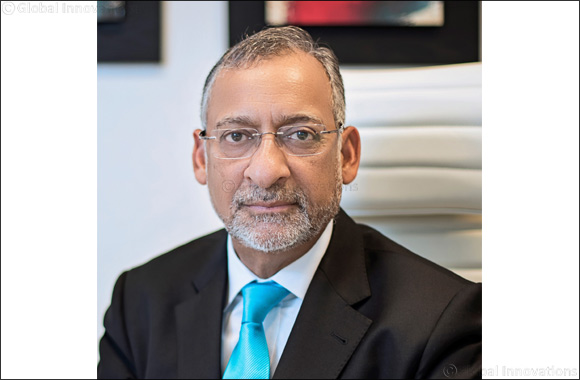 Dubai, United Arab Emirates, May 31, 2020: The Dubai Travel and Tour Agents Group (DTTAG) has been restructured with the appointment of Mr. Asim Arshad, CEO of Orient Travel, as the president of the group along with Mr. Sumit Acharya, Managing Director of BCD Travel, as the Vice President.
The Group has also revamped the executive committee to include industry stalwarts from leading travel agencies, namely Mr. Jamal Abdulnazer, CEO of Cozmo Travel; Mr. Aubrey Heldt, General Manager of Kanoo Travel; Mr. Savio Vaz, Vice President of Dnata Travel; Mr. Nasir Khan, CEO of Al Nabooda Travel; Mr. Jayaram Iyer, Managing Director of Sharaf Travel; Mr. Narendra Bhatia, Managing Director of Team Travel; and Mr. Santosh Cheriyan, Regional General Manager of Akbar Travel.
As is the case with other industries, it is held that in order to effectively manage the travel industry businesses and contribute to re-energizing the market, cooperation amongst a community of members and professionals that share similar interests and challenges will undoubtedly contribute towards the swift recovery of the travel business once there is return to normalcy in flight schedules.
The Group's executive committee members have been actively working closely with many travel companies and entities in order to coordinate and devise the best strategy to steer their businesses out of the challenges they are currently facing due to Covid 19. Managing the impact of the post Covid scenario on the travel industry and meeting potential changes to consumer behaviour and expectations are key areas of focus for DTTAG and its members in the immediate future.
Therefore, DTTAG is playing a pivotal role in facilitating a forum for travel agency members to interact with one another with the goal of meeting needs of a variety of consumers and simultaneously achieving their own business goals through support and cooperation offered by the group's members and government organisations involved with the Travel and Tourism industry. DTTAG, which enjoys the ongoing support of Emquest a division of the Emirates group and other associate members, has embarked upon an aggressive membership drive among the travel agency community by demonstrating value and effectively representing them with various airlines, government departments, IATA and other partners in the travel industry.
During this pandemic, the travel and tourism industry has had to encounter severe obstacles that also impacted other regions and businesses and it is essential that the industry works together to meet the challenges. The government agencies connected with developing and managing Dubai's Travel and Tourism sector are providing support to help the industry bounce back and are working together with all segments of the Travel industry towards this end.