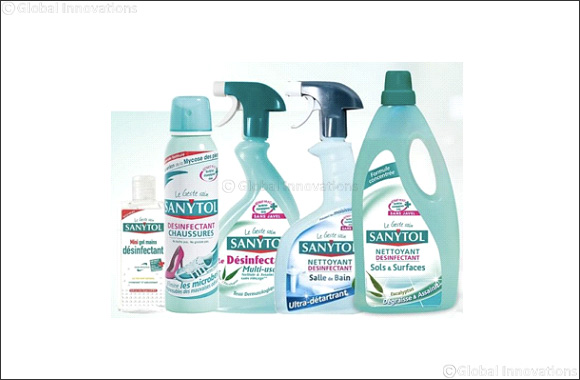 Dubai, United Arab Emirates, March 17, 2020: Spread of disease is a global problem that threatens our health, so it is important to have good hygiene and maximum precautions for cleaning and disinfection to product the whole family from germs found at home.

Sanytol, available at Glambeaute.com, is committed to helping you keep your homes healthy with effective products for disinfecting and refreshing environments. The range includes simple and effective products that help thousands of homes combat germs, mold and bacteria, caring for your family.

The range includes Sanytol Hand Gel Disinfectant 75ml (AED 9.20, Sanytol Disinfectant Bathroom Cleaner 500ml (AED 16.28), Sanytol Disinfectant Floors & Surface Cleaner 1L(AED 21), Sanytol Multipurpose Cleaner Disinfectant 500ml (AED 16.28) and Sanytol Shoes Disinfectant 150ml(AED 27.30), all highly effective against enveloped viruses such as Coronavirus, H1N1 and Herpes.