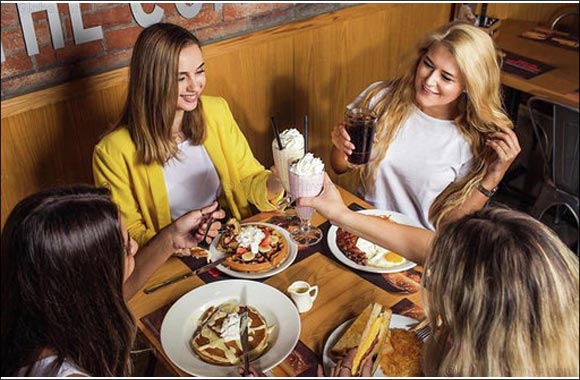 Dubai, United Arab Emirates, March 11, 2020: Al Ghurair Centre, Dubai's oldest shopping and lifestyle destination, is home to over 100 food and beverage outlets, many of which sit within its Dining District and all catering to the diverse mix of visitors that step foot inside #TheCentre every day. As we enter Dubai Food Festival, Al Ghurair Dining District is poised to welcome even more visitors through its doors, this year made even more attractive with the launch of its new free app, AGC Rewards app developed in partnership with The Entertainer which offers 2 for 1 deals on many of the F&B outlets and more.

Al Ghurair Centre's Dining District is situated on the mall's ground floor and spans over 3,000 square feet. Offering both indoor and outdoor seating options to serve guests all year round, it can accommodate over 10,000 people, making it one of the largest gastronomic destinations in the city. Connected to the center's shopping area, the Dining District offers an eclectic array of locally and internationally renowned restaurants and cafes such as Denny's, Il Furno Uno, Din Tai Fung, DQ Grill, TGIF Friday, Max's Restaurant, Nando's, Wingstop and Manoushe Street.

The recently launched AGC Rewards app has been designed to offer mall visitors a plethora of 2 for 1 offers, discounts and exclusives from retailers all under the Al Ghurair Centre roof. With more than 270 brands and 50 food outlets included in the app offering, visitors and mall employees will be able to immediately redeem special offers from the moment they download the app and step foot into The Centre.

More outlets and special daily deals and promotions are added daily on the AGC Rewards app, so enjoy eating out affordably and frequently this Dubai Food Festival at #TheCentre.