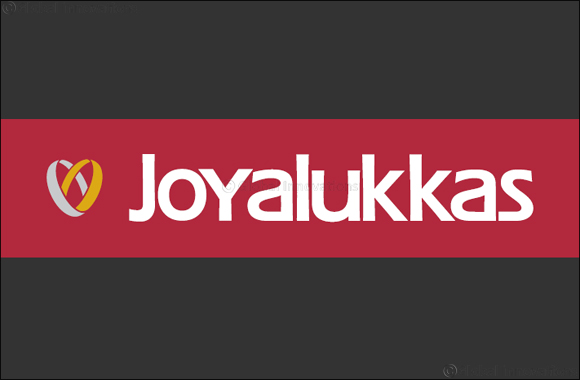 February 27, 2020: As gold struggles to find momentum amidst global uncertainty and market volatility, Joyalukkas has announced Gold Rate Protection Plan to secure shoppers from rising gold prices. During the offer period, customers can opt to pay just 5% in advance and safeguard their purchases from any future price hikes. The offer is valid at all Joyalukkas showrooms across the GCC region until 26th April 2020.
Mr. Joy Alukkas, Chairman & MD, Joyalukkas Group quoted during the announcement, "We are weathering testing times with gold prices being highly unpredictable. In such times, we are constantly innovating with ways to encourage shopping without compromising customers' interest. I welcome everyone to take advantage of our Gold Rate Protection Plan and shop for your favourite jewellery at your convenience with peace of mind and assured price protection."
Gold Rate Protection Plan is simple and easy to avail. Customers pay 5% advance and book their jewellery with a lock-in period of up to 2 months, until 26thApril 2020. During the two months, customers have the convenience of making their purchase at the booked rate if the market price is higher. However, customers will enjoy the lower price if the market price is lower, giving a double advantage to plan their purchase.