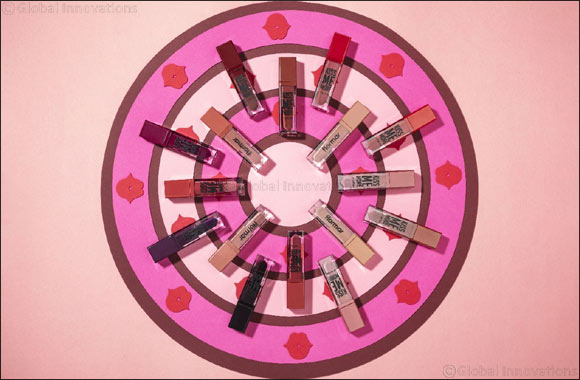 Dubai, United Arab Emirates, February 01, 2020: The loveliest day of the year is just around the corner and Flormar has you covered for date night. With Flormar's Kiss Me More range, you don't have to worry about your lipstick fading through the night.
This extensive range includes sixteen new shades of heavily pigmented, long-lasting Lip Tattoos. Aptly named, these lipsticks will not budge! With such an impressive range of colours, there is an enduring shade for everyone!
The Kiss Me More Lip Tattoos are formulated with oils to hydrate your lips, but do not skip out on the lasting power that every beauty fanatic looks for in a lipstick. The smooth and creamy texture allows for an effortless application, not to mention, the soft sponge doe-foot tip guarantees a precise and even application.
The vast range of shades include nudes and browns, as well as a deep red and black – which means you can never choose the wrong colour with your special Valentine's Day outfit! For a more subtle look, go for the shades Babe, Creamy, Doll, Peach, Skin and Rosa. For a more powerful look, go for Intense, Blush, Mademoiselle, and Choco. If you're a deep reds and purples fan, try Candy, Garnet, Sangria, Boysenberry, Violetta, and Damson.