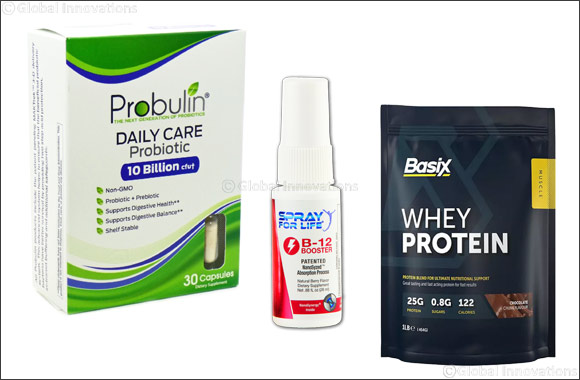 Dubai, United Arab Emirates, January 22, 2020: Beleaf, the ultimate nutrition and wellness destination in Dubai has just opened its fifth store in The Springs Souk. It's just the beginning of an exciting year for the retailer with other new stores in the pipeline, doubling their footprint in the UAE by the end of 2020.
With the best offering of natural, organic and eco-friendly products from hair care to supplements, protein powders and organic sun care, Beleaf brings an exciting new presence to the neighbourhood mall in the heart of the Emirates Living community.
In today's modern fast-paced world, ensuring you and your family are nourished both on the outside and within can be a task, but with Beleaf stores so close at hand, you can rest assured that everyone is taken care of in one place. The fully-trained staff at Beleaf are always on hand to offer expert advice across the product ranges available in store and help you along your nutrition journey, whatever that looks like.
With the latest Body Composition Monitors, the staff can quickly assess your accurate body composition data using the latest Bioelectrical Impedance Analysis technology and translate that into the best product recommendations, tailored to you. These body analysis scales give you a true indicator of your inner health, and when monitored over time, can show the impact of any fitness regime or weigh loss programme.
The brand's comprehensive range of exclusive supplements, sports nutrition, haircare, beauty, detox teas, healthy snacks, gluten and allergen free products as well as natural oral hygiene picks to name a few make its stores a total one-stop shop for nutrition, wellness and beauty products in the UAE.

Here are a few top picks you can find at Beleaf, Springs Souk:
Spray For Life Vitamin B12 Natural Booster Spray (AED 104)
A superior spray to give you more energy and aid cardiovascular and red blood cell health.
Probulin Daily Care Probiotic Capsules (AED 164)
Probiotic + Prebiotic capsules to support digestive health.

Basix Whey Protein (AED 73.50)
Protein Powder for ultimate nutritional support.

Viviscal Hair Growth Program (AED 588)
Extra-strength dietary supplement to nourish thinning hair and promote growth.