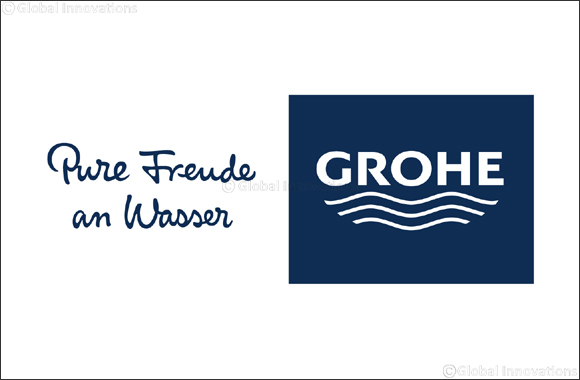 Dubai, United Arab Emirates, 16 January 2020: GROHE was ranked fourth for its 'Green Mosque' initiative in the list of the best PR campaigns for this decade by the 'Holmes Report' in London, based on public vote. This initiative is part of the Corporate Water Responsibility program "WaterCare" launched by GROHE, with the aim of reducing water waste in the region.
Under the "Green Mosque" initiative, GROHE, in cooperation with its local partners, provided selected mosques in the Middle East and North Africa with water-saving facucets, which contributed to a 30 percent reduction in water consumption during ablution rituals adopted by Muslims. Within this framework, GROHE continued its efforts and launched the second phase of the project under the name of "Turn Water into Food', where the amount of water saved, was converted into food and distributed 1000 meals to needy families during the holy month of Ramadan.
Lina Varytimidou, Director PR and Communications GROHE Middle East, Africa and East Mediterranean said, 'we are pleased with the result of the public's vote and ranking fourth in the "Green Mosque" initiative in the list of the Best PR Campaigns for this decade. This regional project falls within the framework of our commitment to the environment and society that embraces us and aims primarily to educate public opinion about the importance of water, money, and encouraging the giving towards the needy. Being awarded for the second time in appreciation of our program in the Middle East, motivates us to continue our efforts to enhance sustainability and raise awareness about ways to conserve water and finance sustainable food resources for needy families."
The 'Green Mosque' initiative was implemented in several countries in the region, including the United Arab Emirates, Saudi Arabia, Syria and Egypt. This initiative won the 'Best Campaign in the Middle East" for the year 2014 during the SABRE Awards organized by the Holmes Report. And, the 'Turn Water into Food' program implemented in KSA won the "Golden World Awards" for the year 2016 organized by the International Public Relations Association (IPRA).
The program 'Turn Water into Food' from 'GROHE' is in line with Saudi Arabia's national vision 2030, which focuses on spreading awareness about the importance of environmental sustainability and the optimal use of water resources by reducing consumption.