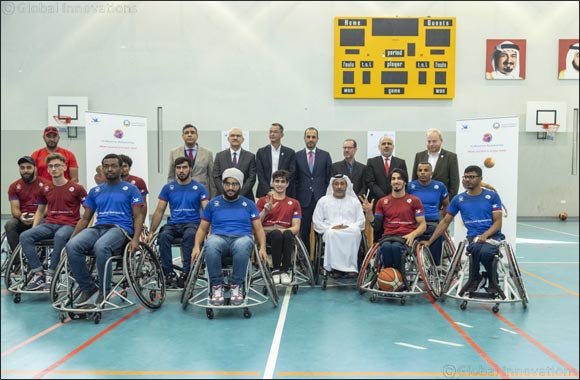 Ajman-UAE: December 08, 2019 – Ajman University (AU), as part of its social responsibility, has run a special basketball match for determined people with mobility impairment.
The match, organized by the College of Mass Communication, was part of the graduation project of a student of graphic design.
The match, attended by AU Chancellor, Dr Karim Seghir, Vice-Chancellors, and large audience, saw a stiff competition from the two teams.
"What was interesting about the match was the high spirit and real competition between a team with mobility impairment of the Dubai People of Determination Club and AU sound students on wheel chairs."
The project submitted by AU student Firas Al Ash'hab under the supervision of Dr Basma Fuda, was aimed to share and feel the mobility challenges the determined people face.
"It does help develop the awareness of the community about the people of determination and their inner strengthens and potential."