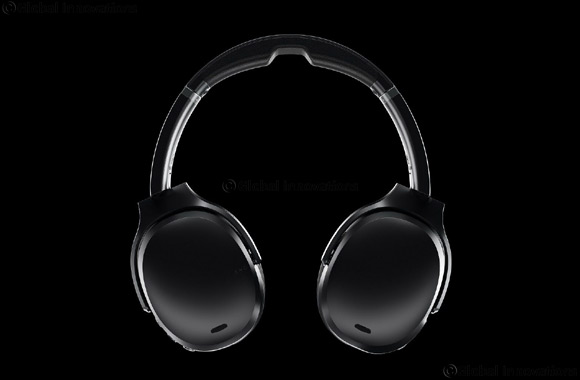 The Audio Brand Débuts its New Truly Wireless and Personal Experiences in the Middle East

Dubai, United Arab Emirates, 5 December 2019 – Skullcandy, the original lifestyle audio brand, relaunches in the Middle East at Sole DXB, the three-day lifestyle festival that will take place between the 5th to the 7th of December in the Dubai Design District (D3). Youth, music lovers and tech savvy individuals can enjoy the freedom of sound by visiting the touch-and-try booth and experiencing the brand's new Crusher ANC, Indy, Push and Sesh, Skullcandy's truly wireless devices.

"We don't just want you to listen to music, we want you to feel it. That's why we believe that events like Sole DXB is one of the best ways to meet young music lovers and brand fans to feel and experience our products. The UAE breeds a culture of artists who can't live without music and music cannot exist without Skullcandy," said Bill O'Sullivan, Skullcandy's Regional Manager in the Middle East and Africa. "Wireless headphones make up the second largest category in the audio market. Yet, consumer audio category has been lacking true innovation within the last five or more years. With the introduction of Skullcandy's patented driver technology, Crusher remains one of the first multi-sensory audio products that exist," he added.

The new Crusher ANC brings a unique active noise canceling experience to users, promising the chance to explore audio like never before. No other headphone delivers bass you can feel. If you want the audio experience of a live concert or movie theatre, get your hands-on Crusher Wireless. The feature-driven headphones unlock dimensional sound through the combination of three innovative technologies: Skullcandy Sensory Bass, Active Noise Cancellation, and Personal Sound. The only headphone on the market to combine these three technologies, Crusher ANC is designed to take listeners deeper into their music and movies than ever before.

Skullcandy's truly wireless range delivers tangle-free audio with a whole new level of freedom. Living without wires is meant to be a liberating experience. So use Indy when and where you want—fearlessly. 'Indy' is a pair of ear buds with capacitive touch controls, a noise isolating fit, so you don't miss a beat of its rich sound profile. The buds fit well in an active lifestyle as they are sweat, water, and dust resistant.

Equally unique, 'Push' offers an untethered audio experience for those that seek to push boundaries both culturally and aesthetically. The small but mighty buds feature a unique design that not only eliminates signal loss but also lets you easily control your earbuds with a single touch.
'Sesh', the smallest, lightest true wireless earbuds pack a full punch of new tech. Each bud has a single button to do everything you're used to, and sound brilliant doing it. Consumers get three hours of playtime in the buds, plus seven more from the case for a total of 10 hours between plug-ins.

The products are available for sale at select retailers and online stores. Products are available in different colors to suit the consumers' styles.