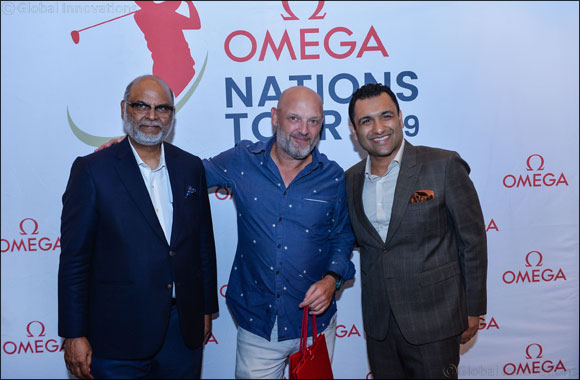 Dubai United Arab Emirates - November 14, 2019: The third qualifier of the OMEGA Nations Golf Tour 2019 which was hosted by the Rivoli Group on November 6th at the Dubai Hills Golf Club concluded with an exciting finish between the top three qualifying teams.
The Two ball net stableford aggregate scores format tournament saw Carl Zachhau and Brian Stewart from England take the first place in the third qualifier with a net aggregate of 81 points against Stephen Bushnell and Ahsan Khalon, also from England who finished close on 73 points. Rakesh Shah and Achal Gahi from India finished third with a net aggregate of 71 points
The tournament which was an extension of the second series of the OMEGA Nations Golf Tour 2019 began in March of this year, with the finals that are scheduled to be held on December 4th at the same venue.

The Dec 4th final round will also include a Star clinic lead by Golf Pro and former European Tour player Mr. Peter Gustafsson. The Pro golfer of Swedish descent began his career in 1999 and has 9 professional wins across various tours around the world to his credit.
The 2019 Omega Nation's Tour is held in association with UBS.