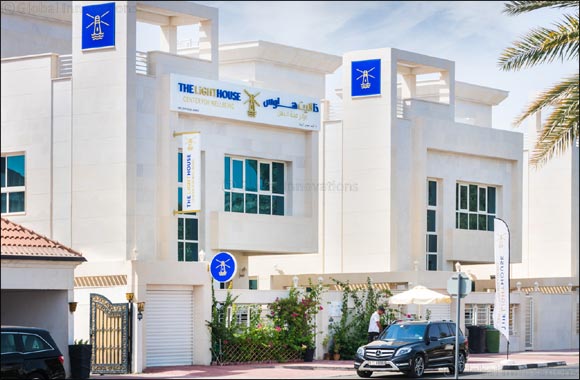 ** Discover how to find balance, live life with vitality and receive support when you need it with a range of paid and free to attend events at The LightHouse Arabia this coming November **
Dubai, United Arab Emirates - November 06, 2019: The LightHouse Arabia, a community mental health and wellness center on Al Wasl Road, offers a monthly schedule of events and workshops to address the mental health needs of adults and young people in the community, including workshops & seminar training and free- to-attend support groups. This November, The LightHouse Arabia are offering a wide variety of events. A few to select from include:
Val-YOU (2-Part Workshop)
Part 1: Saturday, November 16th, 10:00 AM to 12:00 PM - Adults (18+ years)
Part 2: Saturday, December 7th, 10:00 AM to 12:00 PM - Adults (18+ years)
• Topic: Making your dreams reality
• This seminar will guide you in creating a vision board for your dreams and goals to help them come to fruition, as well as practical tools to start actioning the goals. Furthermore, we will discuss strategies on how to live life more authentically, full of value and purpose. The first part will entail positive reinforcement for the self as well as creating a vision board for yourself. The second part will involve learning ways to silence the inner critic, creating SMART goals, and how to identify your own blocks to achieve greatness (and how to work around them).
FEES: AED 495 per person + 5% VAT. Pre-Booking required.
Teen-to-Teen Mental Health First Aid
Friday, November 8th, 11:00 AM – 3:00 PM - Teens (13-15 years old)
• Mental Health First Aid is the equivalent to physical first-aid training, but for mental health. Half of all mental health conditions start by age 14, but most cases remain undetected and untreated for approximately 8 to 10 years due to lack of awareness and stigma. It is ideal for teens who want to better understand or support a friend or any other teenager struggling with their mental and emotional health. This evidence-based course is recognised in more than 22 countries and is offered in the UAE exclusively through LightHouse Arabia.
FEES: AED 400 per person + 5% VAT. Pre-booking required.
Anxiety Management Therapy Group
November 4th - December 9th, 5:00 PM - 7:00 PM (6-week course) - Adults (21+ years)
• Do you often have feelings of worry, uneasiness or nervousness? Do you feel hopeless or helpless in the face of your spiraling emotions? We welcome you to join our 6-week Anxiety Management Therapy Group to gain a better understanding of anxiety and its physiology, as well as develop Cognitive Behavioral Therapy (CBT) - based skills to manage and reduce physical symptoms, anxious thoughts and impact on behavior.
FEES: AED 1,740 + (VAT 5%). Pre-screening required to assess suitability for the group. Please call: T. (0)4 380 2088. Installment plan available.
Healing Through Meditation
Saturday, November 16th, 12:30 PM - 1:30 PM - Adults (18+ years)
• This workshop is ideal for those who are curious and interested in learning more about oneself through a healing meditation practice. Be introduced to the basic information about, and importance of, energy centers in your body. Explore those centers to help you balance the mental, emotional, spiritual and physical blocks that most people experience daily.
FEES: AED 195 per person. Pre-booking required.
Evening of Remembrance (Raymee Grief Center – Special Event)
Monday, November 25th, 7 PM – 8.30 PM – For ages 16 yrs +
• For anyone grieving the death of a loved one, our doors and hearts are open to you – regardless of when that loss occurred. Please join us for an Evening of Remembrance and an opportunity to stand in solidarity with individuals who are grieving.
FEES: Free to attend. Pre-booking recommended.
The LightHouse Arabia was founded in 2011 by clinical psychologists Dr. Saliha Afridi and
Dr. Tara Wyne, whose shared mission and vision is to make the region happier and healthier. With an international team of over 25 licensed psychologists and psychiatrists,
The LightHouse Arabia is a community mental health and wellness center providing quality care to children, adults, couples and families. The LightHouse Arabia also work with corporations, schools, hospitals and other institutions to promote mental wellness through education and training programs. The center is also home to the Raymee Grief Center, a free-of-charge grief support service – the first of its kind in the region.