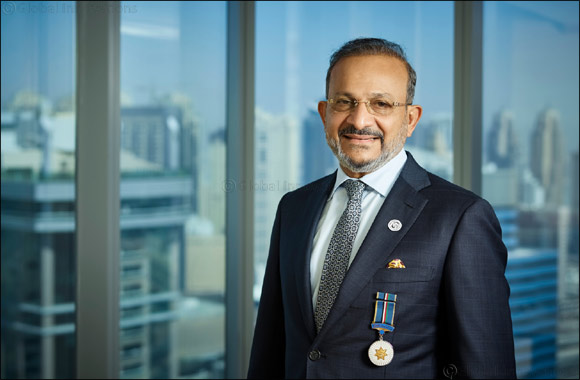 Dubai, UAE; October 28, 2019: Pure Gold Jewellers, the award winning jewellery retail chain established in 1989 in Dubai by Founder and Chairman, Firoz Merchant celebrates its 30th year anniversary this month. The UAE based company has grown into a multi-national conglomerate with 157 stores in 12 countries across Middle East, Asia and Asia Pacific.

Speaking on the company's 30-years milestone, Firoz Merchant, said: "I am blessed to celebrate this anniversary with my trusted team, family and loyal customers. All that we have achieved over the last three decades would not have been possible without the support and business friendly policies of the UAE Government and the country's visionary leadership. We consistently invested in improving our customer service, adopting new technologies, keeping abreast of new trends in designs and delivering value to our customers. Today, we own factories in India, China and the UAE, we are present in international markets and travel retail stores, we have a team of 3,500 people, and we have always strived to give back to the community. Customer satisfaction and service are our top priority. We work hard to make sure our products have undergone stringent quality checks so that the customer is fully satisfied."

At a company gathering to map out future growth path, Merchant reiterated his plans to expand the total number of retail stores, invest in training, technology and ensure the company adopts sustainable business practices.

He said: "Our long-term plan is simple and straightforward, we will continue to work ethically and with discipline, follow plans and systems in place, always keeping in mind mutual growth. We have learnt a lot in the last 30 years, we will continue to learn every day and will always have an open mind so that we can constantly improve for betterment of the customers and the society. Whenever there is a global economic crisis, people

often ask how they can survive the crisis, but according to me when you use the word survive, you are thinking short term. You just want the phase to pass. You should instead talk about sustainability of the current company situation and then talk about stability and then growth – this is a long-term business plan."
He also added, "Our company is financially very sound, secure & debt free and we will continue to grow. We welcome all our customers and focus on delivering value for money, the best quality product and unmatched customer service. We want all customers who are tourists or residents to be our brand ambassadors."
Group CEO & MD, Karim Merchant thanked the Chairman on behalf of the entire team of Pure Gold Jewellers for his untiring guidance and timely advise on all aspects of the business.