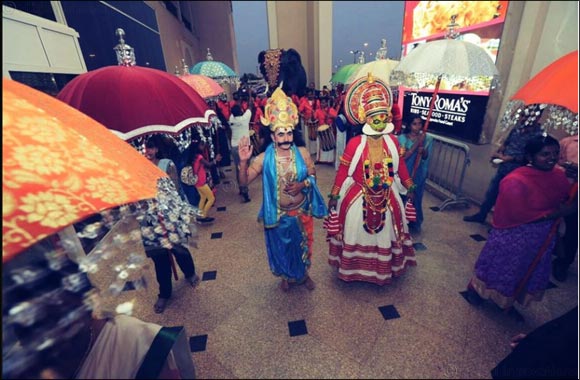 The annual festivities will take place at Arabian Center on 13th September

Dubai, September 10th 2019: Arabian Center will host the annual Onam – harvest festival of Kerala, celebrations for the sixth time at the mall on 13th September, Friday.
Expected to be brighter and bigger, the Onam festival will be marked with traditional art and cultural entertainment events including dances as Theyyam thira, Kathakali, Thiruvathirakali, Mohiniyattam and Singari melan.
Commenting on the event, Mr. Tim Jones, COO, Arabian Center said, "Onam has taken on such cultural significance that all different sections of people from Kerala now celebrate it. This year, Arabian Center will be lit up with festivities including extravagant decorations, as well as traditional song and dance."
Onam is the largest festival in the Indian state of Kerala. The festival lasts for ten days and is linked to many elements of Kerala's culture and tradition. Intricate flower carpets, elaborate banquet lunch, snake boat races, Puli Kali, and the kaikottikkali dance all play a part in the festival.
"Arabian has always been committed to offer its patrons with entertaining events, and Onam is a perfect opportunity to be closer to the community. We have identified Onam as a cultural occasion for the past several years and aim to continue the positive momentum in years to come," added Mr. Tim Jones.