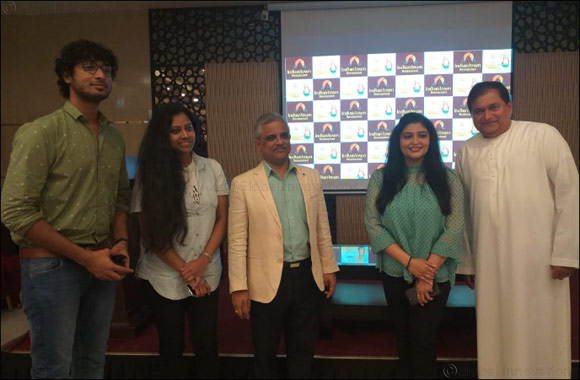 Dubai, 05th September 2019: Indian Town Restaurant in Karama announces 'The Great Kerala Feast' – a 7 day long celebration of the traditional festival of Kerala with festivities spanning across10th to 14th and 20th to 21st September.
A sumptuous feast prepared by the best chefs of Valluvanad (Ottappalam) – Shri Vinod Iyyer and team, exclusively flying down from Kerala, will be the highlight of the celebrations. 'When it comes to Onam celebrations, it is always the Onasadya one gets immediately reminded of. We wanted to ensure that we give the expat community in UAE an authentic sadya experience which is why we roped in Shri. Vinod Iyyer from Ottappalam, who has prepared Sadya for several prominent functions in Kerala including the School Youth Festivals of Malappuram and Palakkad Districts, marriage of GuruvayurTantri Shri Dinesh Namboodiri's daughter and 60th Birthday celebrations of former Main Priest of Guruvayur Temple, Shri Vasudevan Namboodiri', remarked Mr. Sidhique Thekkat , Managing Director, Indian Town Restaurant LLC.
Sidhique also said that during Onam, most of the restaurant outlets, especially in Karama, will be flooded with customers waiting in the scorching heat to get their hands on their favorite delicacies and this is where Indian Town Restaurant, previously known as Mughals, will stand apart with a seating capacity of 250 people at a time.
Onasadya will be served daily from 11 am to 4 pm during the festive days in addition to a night sadya on 12th September, Thursday. Additionally, each of the 5 days from 10th to 14th September will encompass the traditional celebrations of Onam through various festivities including Chendamelam, Pookkalam, Payasamkudi matsaram, Kutty Maveli contest and much more.

Mughals Restaurant, well known among cuisine connoisseurs as one of the best fine dining restaurants in Dubai specializing in Mughlai cuisine, will now be known as Indian Town Restaurant serving flavors across the length and breadth of India. Indian Town has an elaborate area of 8,500 sq. ft blending perfect ambience and an aesthetic design.
The management commented that this rebranding has been done with the objective of facilitating a diverse culinary experience for the residents of Dubai under a single roof. They also informed that there are plans to do weekly theme-based music shows during weekends, which will collaborate with regional culinary fests so that families can sit back and enjoy their favourite music while indulging in some lip-smacking delicacies.