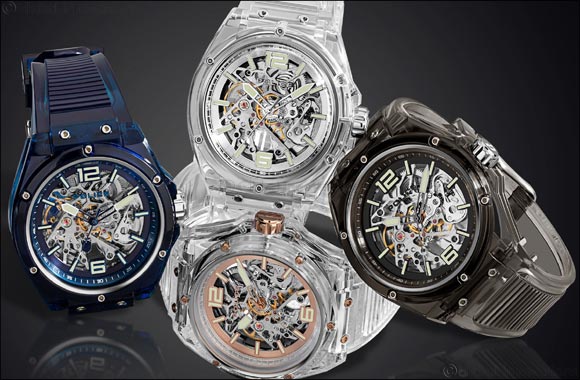 18, August 2019: Since its inception, POLICE has been a brand that spoke the language of freedom, individuality, and rebellion. Having pioneered some of the most iconic moments in fashion, POLICE is known for its innovative and trendsetting designs.
Translucent impresses with its unique configuration that cohesively brings together different elements to present a timepiece that is sleek, youthful and truly exclusive. The skeleton dial gives a glimpse into the inner workings of the automatic movement and the polyurethane body equips the timepiece with style and charisma.
With luminescent indices, hands and decorative metal screws on the bezel, Translucent has a clean silhouette that is deft with details and functional elements. The timepiece is available in four exceptional colour variations – clear, clear with rose gold, black and navy blue.
While the striking design and features are sure to garner praise, it is the impressive price segment that makes Translucent a remarkable collection. Featuring technology and automatic movement that is characteristic of high-end timepieces, Translucent is an extraordinary timepiece that offers a plethora of features at an attractive price point.