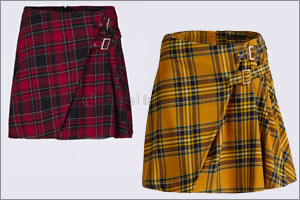 Dubai, United Arab Emirates - 28, July 2019: If you love GUESS, then you're going to absolutely adore their new collection – LA Guessers.

Inspired by the city of angels, the collection features bold tartan wrap skirts in red and mustard, along with leopard midi skirts that will see you striding through the city in style.

The new collection will be available in stores next month.