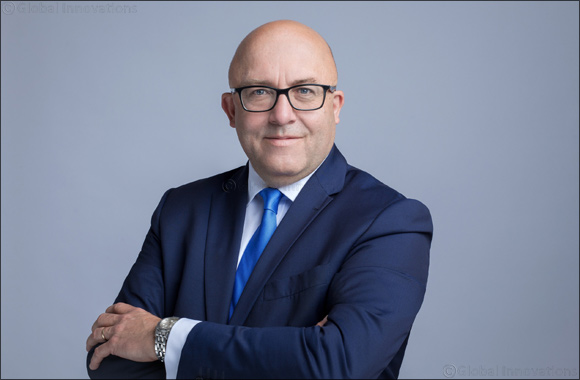 Thomas Fuhr, born in 1965, took over the position of CEO of Grohe AG in July 2019.

Dubai, United Arab Emirates - 16 July 2019: Since joining GROHE in 2012, he was responsible for Production, Procurement, Logistics, Quality, Technology, Research & Development and Sustainability as Executive Director Operations. In addition, he was responsible for the Faucet Category within LIXIL Water Technology.

Thomas Fuhr's focus during the last years was to secure innovation leadership, define new production technologies and extend manufacturing capacities. Thus, since September 2018, the laboratory extension in Hemer, Germany, combines all previously decentralized activities of the research laboratory in one place, enabling even closer interaction within the main departments of research and development and ensuring even more efficient development processes for more innovations.
Under his leadership the Competence Centers in Lahr, Germany, for showers and shower systems, in Albergaria, Portugal, for the GROHE Colors production and the plant in Porta Westfalica were expanded. Furthermore, GROHE also invested in a new zinc manufacturing capability in Klaeng, Thailand, doubling the capacity. A big step towards the future of production was made in 2019: By advancing the 3D technology process to meet the unique challenges of metal printing, GROHE opened up a new era in production which is Made in Germany.

Thomas Fuhr spent 22 years with Mercedes-Benz. He worked in a broad range of roles in Development, Manufacturing, Quality, Logistics and Purchasing in Germany, India, the USA and UK. From 2009-2012, Thomas Fuhr was in charge of the Mercedes Formula 1 High Performance Engines and Hybrid systems as their Managing Director. He was responsible for the whole spectrum from Design to Production and Race.

Previous roles included: Vice President Mercedes-Benz USA responsible for Quality, Purchasing and Logistics, Director of Manufacturing and Quality at McLaren Automotive in the UK and General Manager Production in India setting up a new production facility.

Thomas Fuhr graduated with a degree in Mechanical Engineering from Fachhochschule Gießen-Friedberg.