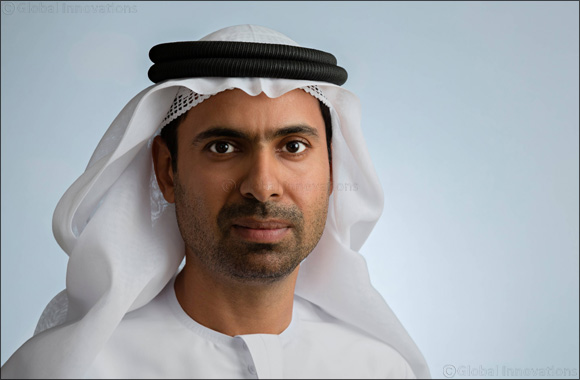 Dubai, UAE, 14 July 2019: The Mohammed bin Rashid Space Centre (MBRSC), in cooperation with Emirates Post, launched a 'Send to Space' competition. The competition calls for sharing poems, short stories, and drawings to accompany Hazzaa AlMansoori on his mission to the International Space Station (ISS) on 25 September, to be broadcasted on-board. This comes within the framework of MBRSC's efforts to involve community members in its initiatives and programmes, including the UAE Astronaut Programme.
MBRSC highlighted that the competition is open to all ages, nationalities, and people of determination. Participations will be accepted until Saturday, 27 July 2019, and the best submission will be selected from each category: poems, stories, drawings.
To participate in the 'Send to Space' competition, the submission must be space-related. The poem should not exceed 20 verses and the short story should not exceed 1000 words in Arabic or English. As for the drawing, it should be submitted on A4 size (21x29.7cm). The submission should be new and never submitted in other competitions.
MBRSC called on those wishing to participate to send their submissions to PO Box 250919, Dubai - UAE, which takes its number from the date of the mission: 25 September 2019, and stressed the need to write the participant's name, telephone number, PO Box number, and emirate, on the envelop. The Centre has made it possible to participations from all around the world through the email address: competitions@mbrsc.ae.
Emirates Post will receive and sort the entries and nominate the best works and send them to MBRSC. MBRSC will then review and select the entries that AlMansoori, the first Arab and Emirati astronaut, will take to the ISS during his mission.
His Excellency Yousuf Hamad AlShaibani, Director General of MBRSC, said, "The initiative aims to involve all segments of society in the UAE, the region and beyond with MBRSC's projects, especially the UAE Astronaut Programme, as it is a great opportunity for creative people to send their drawings, stories or poems to space, in a historical precedent in the Arab world".
"Our wise leadership constantly works to support the young generations with all the potentials and resources needed to develop their innovation and creativity, as well as provide a stimulating environment that opens up new opportunities in different sectors. We hope that this competition will be a beacon of inspiration for ambitious and creative generations that believe that their creativity can reach beyond Earth," added AlShaibani.
AlShaibani stressed that MBRSC's initiatives included various segments of society in the UAE and witnessed huge participation, where participants expressed their enthusiasm and pride for participating. AlShaibani highlighted that this competition is expected to receive a large scale engagement especially that it's open for the whole world.
His Excellency Abdulla M. Alashram, Acting Group CEO of Emirates Post Group praised the pioneering programmes of the Mohammed bin Rashid Space Center and its objectives to motivate future generations to explore the opportunities of space exploration, "In line with the vision of our wise leadership, our collaboration inspires and encourages upcoming generations towards innovation, new-age solutions, and scientific discoveries. We encourage our nation's youth to take part in this competition and express their pride in this historic achievement, which represents UAE's aspirations and pivotal role in the global space sector."
He continues, "We are honoured to partner with MBRSC as they prepare to send the first Arab and Emirati astronaut to the International Space Station, and are excited about building the anticipation and giving members of the public the opportunity to be part of this historic milestone through this competition."
"Manned missions to space would always be closer to hearts because of the human aspect of it; the UAE Astronaut Programme aims to prepare national cadres who are capable in participating in these missions. We launched this competition to all age groups, categories cultural backgrounds and nationalities because it simulates several human aspects, specifically artistic talents that express beautiful thoughts and feelings through drawing, poetry or story," said Salem AlMarri, Assistant Director General for Science and Technology Sector, Head of UAE Astronaut Programme.