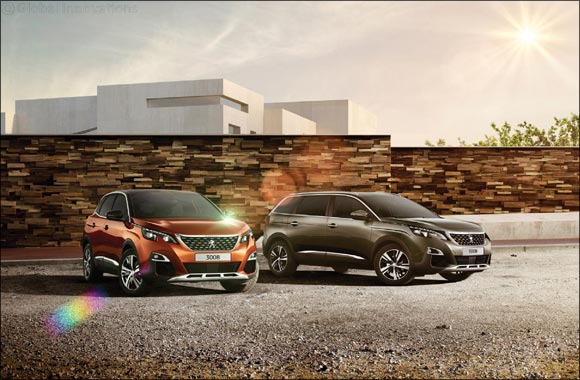 • Peugeot announces Summer Drive offers throughout July and August in the UAE
• Free service up to 30,000 km on selected models
• 0% Interest, five years/100,000 km warranty and five years roadside assistance on all Peugeot models
Dubai, United Arab Emirates - 14 July 2019: Peugeot and Al Naboodah, the French brand's distributor across Dubai, Sharjah and Fujairah, are making the summer of 2019 an extra special one for car buyers by launching a blistering seasonal special offer across the entire model range, designed to make owning a Peugeot even more accessible and attractive to customers in the Emirates.
Throughout the months of July and August, the unique campaign by Peugeot and Al Naboodah will help customers enjoy an extra special 2019 summer holiday. Buyers will benefit from 0% interest, free service up to 30,000 km, five year/100,000 km warranty and five years roadside assistance(1). The offers will be especially appealing to customers in the UAE who aspire to owning a high-end yet affordable European car.
Customers can enjoy this offer on Peugeot's famous hatchback, the 208, the 301 stylish saloon, the brand's flagship 3008 SUV as well as the 7-seater 5008 SUV.
Peugeot is currently enjoying a resurgence in popularity across the Middle East following its recent comeback in the region. Building on record-breaking regional sales in the first quarter of 2019, due greatly to the success of its premium SUV line-up, which includes the 2008, 3008 and 5008 models, the French automotive manufacturer recently launched the 508 in the UAE.